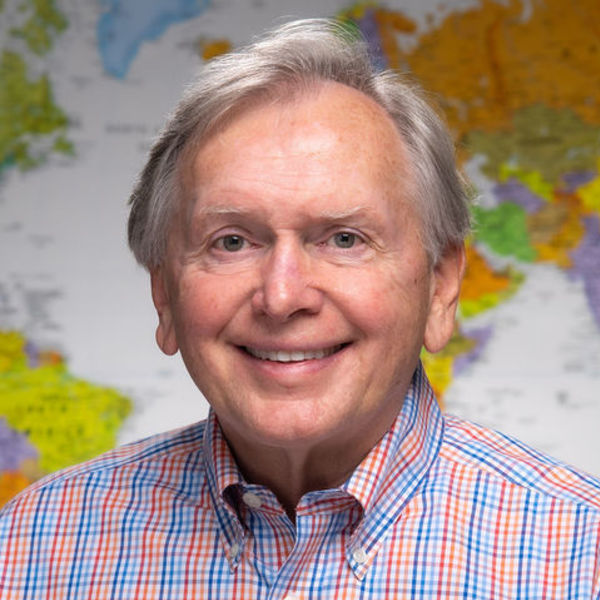 On Nov. 6, Dr. Michael H. Morris, a professor of entrepreneurship and social innovation from the Keough School of Global Affairs at University of Notre Dame, came to JCU to give a presentation titled "The Transformative Potential of Social Entrepreneurship" in the Donahue Auditorium.
The initial stages of the presentation called on the audience to challenge the way that they think about entrepreneurship. As Morris defined the term, entrepreneurship is "the pursuit of opportunity without regard to resources controlled." This depiction of entrepreneurship, though, allows for people to only think of it in terms of greed and money, rather than its potential to change the world and the problems of society.
With this in mind, Morris presented the idea of social entrepreneurship which is the process of creating social value through unique resource combinations to address social problems and needs. The key word, as he emphasized, was process. Any process can be broken down and learned, so anybody can break down the process of social entrepreneurship and use it to create the change they wish to see.
As Morris further explained, social entrepreneurship can be used to address a variety of social issues, from poverty to gun violence to opioid use. Because of its versatility, there is a place for everyone within social entrepreneurship.
Morris then described some of the hurdles that can come with this kind of entrepreneurship and how one can adapt. As he described, this process of starting a business is not linear and is unpredictable. Due to its emergent nature, the original plan is almost always never the final product. Because of this, a successful social entrepreneur cannot be resistant to change and even should come to embrace it since change is an inevitable part of the process.
During his speech, Morris also gave real-life examples of social entrepreneurs. For example, Mother Teresa was a social entrepreneur who created social change in Calcutta, India. Another example given was a student living off-campus who introduced a new recycling program to her apartment complex and tripled the volume of recycling. The last example that Morris spent time exploring was the story of DC Central Kitchen. This kitchen was established to address the growing issue of feeding the homeless. These real-life examples helped students imagine themselves as social entrepreneurs.
Morris closed his presentation by fielding questions from the audience. One student asked what the most interesting business he's seen launched is, to which he responded that it was the business that he began his speech talking about.
The business, started by Luvuyo Rani, was based in Cape Town, South Africa and the goal was to bring computer literacy to his community. Rani was able to achieve this and now has 52 total locations across South Africa. Morris expressed that it was very inspiring to see how many lives this business has transformed.
When asked what his response would be to people who hear "social entrepreneurship" and think "I am not an entrepreneur, so this doesn't apply to me," Morris responded, "I think they are misinformed. I think they are constraining their own self-concept of how they see themselves. What social entrepreneurship does is provide a framework. If they're a person who cares about social problems, whatever the problem is, whether it's animal abuse or suicide or anything else, then the question is, could they adapt a framework, concepts and tools from social entrepreneurship to make a dent, to make a difference. And the answer is anybody can do that."
When asked about what this field is going to look like in the future, Morris stated, "I think you'll see a lot more of it," going on to say that "we live in a time where new business start-ups have never been higher. That's also true for new non-profit startups, most of which have a social purpose in mind."
Looking at future trends, he said that "the behavior will be more of a norm. You'll start to see the development, as you have with mainstream entrepreneurship, of ecosystems at the community level that support social entrepreneurial behaviorals as opposed to just conventional entrepreneurship behaviors. A lot of people start social things because their heart is in it, as an emotional kind of thing. What one needs is more rigor and more discipline and more structure and yet an ability to think more entrepreneurial on the side. I think vehicles for making that happen will be in much more abundance."