JCU off to best conference start in 17 years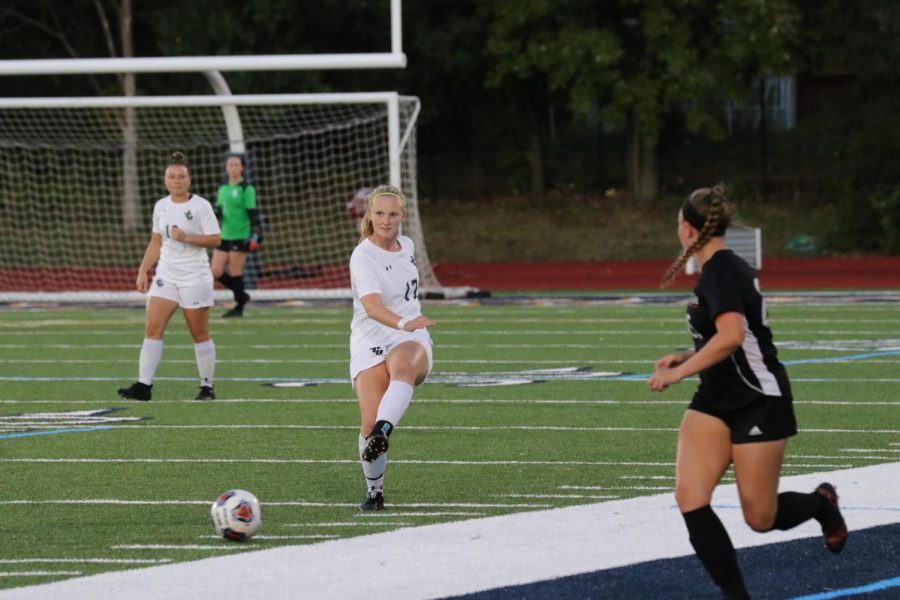 Darrell Lane, Staff Reporter
October 15, 2019
The John Carroll women's soccer team has had unprecedented success this season. The Blue Streaks are 7-3-2 on the year. The most important record for the Blue and Gold is their 3-0 start in Ohio Athletic Conference play to kick off the season. 
This has been the best start for the Blue Streaks in quite some time.
It has been awhile since the Blue Streaks have had a taste of early season success. The last time the Blue and Gold were 3-0 in conference play was 2002.
"We were quick to recognize that this is our best start in conference play since 2002," freshman Lauren Gumeny told The Carroll News. "The key to the team doing well is that were very close-knit. We work for each other and we refuse to give up, even when the game gets tough."
Senior forward Jaclyn Audino has been a huge part of the Blue Streaks' success this year. Audino has made plays for JCU as a scorer, leading the team in goals, with seven, while also creating for others at a high level with a team-best six assists.
Other Blue Streaks that have contributed offensively are the dynamic duo of sophomore forward Brittany Dufalla and freshman midfielder Grace Monnin. They have combined for 22 points this season.
The Blue Streaks' most recent OAC win came against Capital University in Bexley, Ohio. They won 1-0.
"That was a really tough Capital team," Gumney said. "It was a tough defensive contest."
The Crusaders outshot the Blue Streaks 25-3, 9-1 on net, but failed to score. JCU's lone shot on goal was Monnin's score, just nine minutes into the game. Sophomore goaltender Danielle DelGiuduce stood tall in goal for her second shutout of the year. 
What made the win against Capital even more impressive is that the Blue Streaks have not won in Bexley since 1998. 
The previous two OAC wins came at home against Muskingum and Mount Union. The Blue Streaks beat the Fighting Muskies 3-1 on Saturday, Oct. 5, and defeated the Purple Raiders Oct. 9, 1-0. 
Next up, the John Carroll University women's soccer team will look to boost their OAC record on the season to 4-0 as they face off against rival Otterbein on Wednesday, Oct. 16. Westerville, Ohio. *Result unkown at print