Humans of JCU: Noah Bickart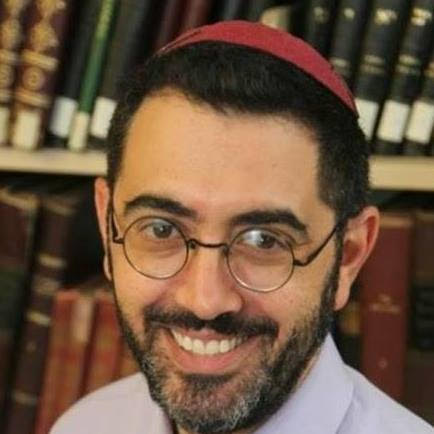 "I am a big fan of $5 Fridays [in the caf]," said Noah Bickart, a professor in the Theology and Religious Studies Department, when asked what he enjoys most about being on John Carroll's campus.
Besides $5 Fridays, Bickart said he enjoys spending time with his colleagues in the department. Theology and Religious Studies has a diverse range of professors who are theologians, rabbis and academic scholars of various  religions. "Oftentimes these different modes of viewing religion lead to important and interesting conversations. It has been quite fun," he said. 
Bickart attended the University of Chicago for his undergraduate degree. He majored in English, which he said has helped him become skilled in close reading of texts and has allowed him to draw parallels between his own religious beliefs and the texts.
After college, Bickart worked in the New York music industry as a recording engineer,  then at a bookstore, and then moved to Jerusalem to study Jewish religious texts.
After moving back to the U.S., Bickart attended the Harvard Divinity School, where he studied the Hebrew Bible. He said he realized his passion for rabbinic texts and he received his doctorate in the Babylonian Talmud from the Jewish Theological Seminary. He then continued his studies through a post-doctoral program at Yale University.
Following the completion of the program, he moved his family to Cleveland, where he began teaching at JCU in the fall of 2018.
During his first semester, Bickart taught a course entitled Great Jewish Thinkers, which focused  on studying Judaism from the eyes of specific individuals. He also taught the course Rabbis on Sex and Gender, which he said he deeply enjoyed. In the spring semester, he taught two sections of Introduction to Judaism, which he taught based on topics instead of following a chronological order. This semester, he is co-teaching a course about interreligious dialogue as well as teaching Jewish Messianism.
Bickart speaks fluent Hebrew, which allows him to explain Jewish texts in depth and give students a more robust understanding of the texts. "I do speak Hebrew, it took me a long time, but my Hebrew is very good. I write and publish in Hebrew and we speak Hebrew at home exclusively," he said. 
Bickart can write in Aramaic, Greek and Syraic, read in German and has a basic understanding of Arabic, French and Spanish.
Bickart said he has loved his time here at Carroll and is looking forward to the years to come.