Inclusivity in New York's Bridal Fashion Week
New York Bridal Fashion Week took place from Oct. 3-9, featuring the latest fall and winter wedding looks for 2020 brides. A theme throughout the famous bridal designers' gowns was "diversity, inclusivity, and individuality," according to The New York Times. 
Designers showcasing their designs included Americans Vera Wang and Marchesa, Argentinian-Italian, Ines Di Santo, and Filipino-American, Monique Lhuillier.  Many of their looks focused on tailoring to all body types and individual styles, according to the New York Times. 
As for specific details embroidered on the ball gowns, there were large bows, long graceful trains, boho tied skirts, delicate veils and effervescent ruffled necklines, according to the New York Times.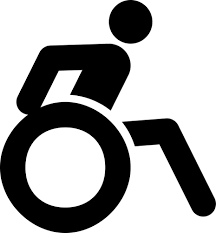 However, one designer who seemed to truly capture the essence of "inclusivity" was Irish fashion designer Don O'Neil, the current creative director of THEIA couture. O'Neil purposefully chose model Bri Calesse to wear his gown on the runway. According to the TODAY online publication, Calesse is a model who uses a wheelchair due to a spinal cord injury from a car accident at the age of six. Regardless of the fact that she wasn't walking, she wowed the runway in O'Neil's hand-made gown, embroidered with sequins, beads and pearls. The dexterity design made it clear to all that "inclusivity" encompasses
 the disabled community too. 
According to TODAY, Calesse explained in an interview that, as a wheelchair user, she could never identify herself in the media, specifically fashion, as clothes are rarely tailored to the needs of the disabled community. This includes the simple clothing details everyday non-disabled members disregard, such as buttons, zippers, non-elastic waisted pants, and the absence of easy slip-on shoes or loose tops to fall over a restricted range of shoulder and trunk rotation. 
However, thanks to O'Neil, this subject is being given a long-overdue front-row spot at popular fashion shows like the 2020 New York Fashion Bridal Collection. 
O'Neil and Sacelesse are raising awareness  of the adaptive fashion industry, providing the disabled community stylish clothes as well. According to the Centers for Control and Disease Prevention, about one in every four adults in the U.S., or 26% of the population, lives with some shape or form of disability. This means 26% of the population is in need of clothes that can be easy to put on and stylish too. According to the online publication the Business of Fashion, Coresight Research, a retail data insights firm, claims that the global adaptive fashion market is expected to hit $349.9 billion by 2023. 
Clearly, this means there is a huge business opportunity for investors to support  adaptive fashion lines, as more and more companies are developing them. Two retailers already exhibiting adaptive fashion lines are Target and Tommy Hilfiger, according to Business of Fashion. Both companies, Hilfiger and Target have included tailoring techniques in clothing lines to adapt to disabled individuals' needs. Target's youth Cat & Jack line includes magnetic closures and pants with zips on the sides. Meanwhile, the company Tommy Hilfiger has included a variety of adjustments in its clothing. This includes sweaters with zip closure with a magnetized base, so only one hand is needed to zip and unzip and chino pants with Velcro brand closure and adjustable waist. 
O'Neil disclosed that this community deserves to be included just like any other group of individuals of different backgrounds. Furthermore, brands investing in adaptive fashion lines not only provide stylish options for the disabled but save them time to get themselves ready by diminishing the scheduled 20-40 minutes in their daily routine to get ready in non-adaptive clothing, according to the Business of Fashion. 
Editor's Note: Information from TODAY, Business of Fashion, and New York Times was used in this article.