JCU Swimming & Diving off to a Hot Start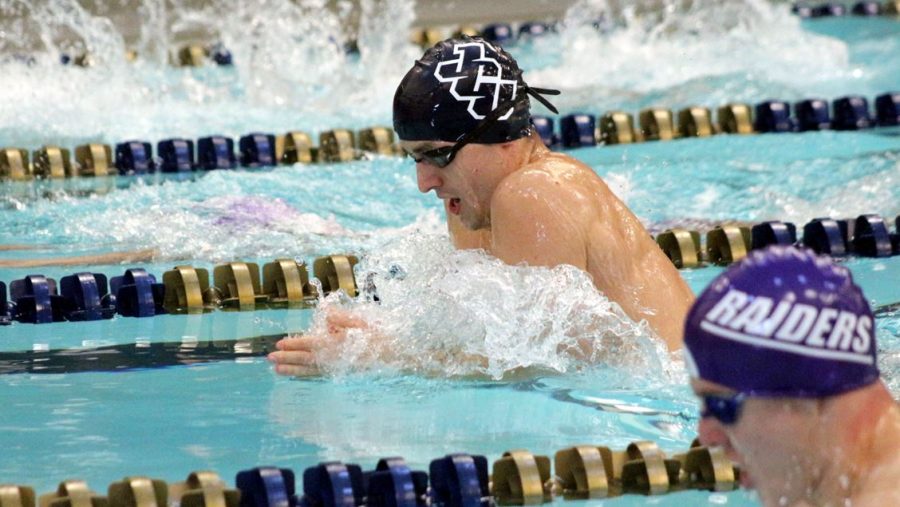 The Blue Streaks are off to a blazing hot start this swimming and diving season. Both the men and women have competed in three matches so far this season, including two conference competitions.
Although the season is in the early stages, the No. 17 ranked JCU men are already in mid-season form. The Blue Streaks are 3-0 and won their first two meets, 197-83 against Ohio Northern and 205-89 versus Mount Union. On Nov. 9, the Blue and Gold continued their hot start with a 170-128 win over Case Western. 
"We have talent and we have depth," head coach Mark Fino said during practice with a stopwatch around his neck. "We have to clean it up and be polished. We definitely have the talent to be a very good team."
On the other side of the spectrum, the women are sitting at a respectable 2-1. The Blue Streaks dominated ONU and Mount Union in their first two matches. However, on Nov. 9, the JCU women faced Case Western Reserve and lost 91-198. 
"I think the Case meet for both the men and women exposed some of our weaknesses," Fino said. "With our talent and depth, we can run over some people that aren't as talented, but when we are faced with another good team, we have to execute. We have to pay attention to detail."
Through the first three weeks of the season, JCU has already had three swimmers garner OAC Swimmer of the Week honors. On the men's side, sophomore Adam Lenz and freshman Liam McDonnell both earned their first career honors. Junior Gwyn Lederick has already taken home two awards.
The Blue Streaks have star swimmers but they will rely on their depth to defeat opponents by wide margins.
Next on the slate, the Blue and Gold will travel to Wabash for a three-day meet beginning on Nov. 22.