Circling back: analysis of Mac Miller's new album
Approximately a year after his death, Mac Miller continues to be an influential artist and powerful presence in the music industry. His music lives on through his fans and through the release of "Circles," an album he was working on with the help of producer Jon Brion, before Miller's shocking death on Sept. 7, 2018. Brion ultimately finished the project and released the work through Warner Records with the permission of Miller's family. 
 Mac Miller's posthumous album, "Circles," was released  Jan. 17. "Circles" is the artist's companion album to "Swimming," the last album Miller released before his death at 26 from a drug overdose. From an Instagram post published by Miller's family to announce the release of the album, his family clarified the meaning of the work in connection to "Swimming," writing, "[The albums are] two different styles complementing each other, completing a circle – swimming in circles was the concept."
 When an artist dies young and unexpectedly, it is normal for fans to mourn and grieve, but when an artist dies shortly after releasing an album that was said to be the best work of his entire career, there's a feeling of pure disappointment, indescribable sadness and maybe even bitter anger. JCU sophomore Michael Fitzgerald shared his feelings, writing, "It's awful he passed away so young, but his legacy lives on through his music. He will forever be remembered as an icon of our generation."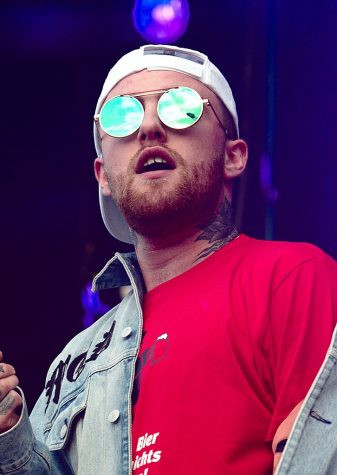 For many, there's a feeling of reluctant desire to listen to the album. For so many reasons, it's an unexpected gift, but at the same time it's hard to predict which feelings will be ignited while listening  to it for the first time. The scariest question facing long-time Miller fans is: What if I don't like it? 
 "Swimming" was said to be the height of Miller's career and it's been hard to say what would have come next from the talented musician, until now. With the release of "Circles," fans get a final drink from a fountain they thought had run dry. But the question remains: Do they want to taste the last drop? Should they choose to savor it for a little longer? Do they savor it forever? 
 The bittersweet truth is that "Circles" is the last taste of a beloved artist. The talented, lovable musician cannot come back to earth, no matter how much we wish he could. With the release of Miller's final work, this reality is only more present. Through listening to "Circles," fans are gifted with a small taste of closure. 
 "Circles brings you on a journey through Mac's unique stream of consciousness. The album presents his evolution through self-actualization and is a perfect capstone to his legendary work as an artist. This is the album Mac was always supposed to create," said Fitzgerald.
Even after listening to "Circles," devoted fans still miss and mourn the late artist. In both "Swimming" and "Circles," Miller makes it clear that he was working toward a better path and showed a strong desire to end his self-destructive tendencies. With Miller now gone, it is hard to listen to the record and purely enjoy it. It's also sad to accept that Miller could not release his record. But he's somewhere else, somewhere in eternal oblivion, and we're here, finishing our drying drinks.