Direct-to-Consumer Brands Revolutionize Marketing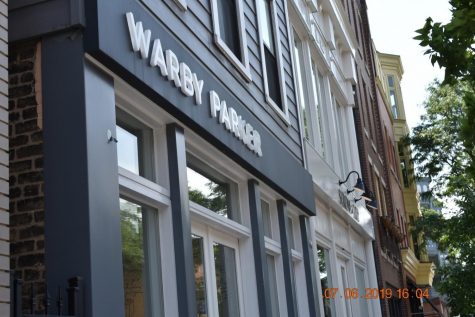 Ten years ago, Direct-to-Consumer swept strategic brand campaigns. In 2010, the latest smartphones accelerated the DTC revolution. Instagram debuted this same year,which today, according to Forbes, has over 1 billion active users. According to Pew Research, smartphone ownership increased 35% from 2011 to 2019. This meant that on-the-go instant access to social media became an accessible public relations/advertising strategies. 
E-commerce experienced a transformation in which industries could directly engage with consumers and identify information to reach their audience. This included the company Warby Parker, who in 2010 began to sell glasses online at prices lower than the leading competitors. 
The evolution of DTC, however, did not come without obstacles. To keep up with the latest digital trends, companies were forced to turn away from traditional public relations strategies and employ tactics that they had not previously used. Many executives welcomed this challenge to align themselves with the digital culture. 
One company that excelled in DTC was Warby Parker. After witnessing the success of Warby Parker, many companies realized that DTC made the sales. 
Companies like Target, Walmart and Nordstrom realized that to survive they needed to invest in both e-commerce and traditional retail. 
While many stores are closing as a result of the DTC era, online and traditional retailers are witnessing consumers embrace both on and offline shopping, according to Business Insider. User experience is changing, according to Business Insider, as Gen Z, unlike Millennials, surprisingly prefer to shop in stores. 
An example of a DTC company prioritizing both in-store and online consumer experiences is Away. Co-founded in 2015 in NYC by Stephanie Korey and Jennifer Rubio (both Warby Parker alums), Away is an American travel/lifestyle brand known as a luggage designer, manufacturer and retailer. 
Rubio, former social media executive for Warby Parker, told … that she acquired the tactics behind running a successful DTC during her time at Warby Parker. Initially, founded as a DTC brand, Away has gone on to open 10 stores nationwide.
Away followed Warby Parker's footsteps towards a mission-based DTC model: "buy a pair, give a pair." Similarly, Away partnered with Peace Direct, a nonprofit dedicated to building peace in areas of conflict around the world. Every purchase of Away is shared with Peace Direct. 
This partnership is one example of how DTC companies use online platforms to develop dialogues with their consumers.
Meanwhile, the DTC era continues to evolve.
So what is to come? Well, maybe the next decade will mean companies embrace both on and offline channels in order to fully satisfy the needs of the complex consumer journey, like Away and Warby Parker so successfully executed.