Blue Streaks stay undefeated at home against Capital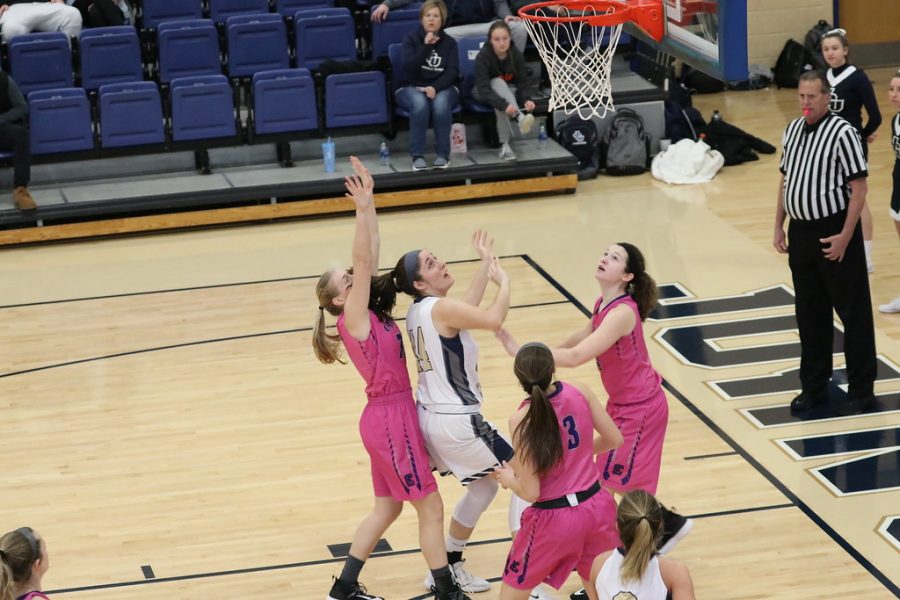 It was just another day at the office in University Heights, Ohio, when the Blue Streak women hoopers finally returned to home court for the first time since Jan. 29. 
The John Carroll Blue Streaks (18-2) took on the visiting Capital Crusaders (11-9) at the Tony DeCarlo Varsity Center on Saturday, Feb. 8. The crowd was nothing but excited to see the lady Blue Streaks return to their home floor on Saturday afternoon. 
After a slow start in the first quarter, the team came out at full-force in the second, shooting 59% from the floor and holding the Crusaders to only 25 points. That's when the spark happened. 
The Blue Streaks never lost a step, scoring 50 points in the paint and forcing Capital to have 14 turnovers. They beat the Crusaders by a final score of 52-79, extending their win streak to 10 games. They now pose a 10-0 record at home. 
Leading the way for the Blue and Gold was sophomore center Olivia Nagy, who scored 27 points with 13 rebounds and four blocks. Junior forward Nicole Heffington added herself to the mix, scoring 16 points with nine rebounds and five assists. Also contributing to the win was junior guard Abby Adler, who posted 10 points with five rebounds and four assists.
"Every game for us is a statement game," Adler said. "We were just going out there and having fun. This was a team that we could run on. It was a team where we can get into our post and kick it out. We had shooters knocking down shots, so it was a great quarter for us to have fun.
When asked about Nagy's performance, Adler praised how much she was important to the statement win. 
"We love Liv!" said Adler, calling her "a big body just chucking it up and catching it from anywhere. She's huge for us." 
With that win, the Blue Streaks move to a 19-2 overall record and 13-1 record in the Ohio Athletic Conference, still sitting at No. 1, while the Crusaders of Capital fall to an 11-10 overall record, while 6-8 in conference play. 
This was the second win against Capital this season for JCU. The next matchup for the Blue Streaks will be on Wednesday, Feb. 12, when they take on the cross-town rival, the nationally-ranked Baldwin Wallace Yellow Jackets, at 7 p.m.