Bong Joon-Ho's "Parasite" Makes History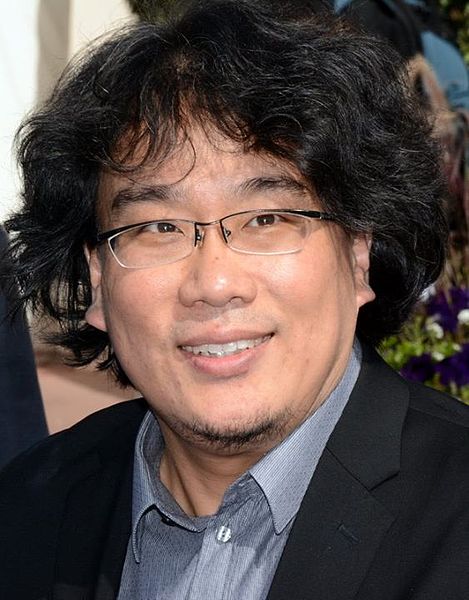 South Korean filmmaker Bong Joon-ho made Oscar history at the 92nd Academy Awards. His 2019 film "Parasite" won Best Original Screenplay, Best Foreign Picture and Best Director, all before shocking the world and taking home Best Picture, becoming the first non-English-language film to do so. 
Though Bong is currently basking in the mainstream limelight, he has had a fruitful career as a film fest one-to-watch. In the mid-2000s it was for his monster movie "The Host," which became an international success and put him on the map as a filmmaker. He followed this success with films such as, "Mother," "Snowpiercer," the latter of which was his first American collaboration featuring famed actor Chris Evans, "Okja" and of course his most critically successful and film to date, "Parasite." 
What has propelled him to the top of the international film scene has not only been his exceptional directing, writing and cinematographic skills, but also his famous tendencies to organically pepper in topical social themes into his stories. 
For example, his star-making film, "The Host," initially looked like just a standard Asian monster movie. After its release, however, it was praised for actually being an allegory on foreign military presence and imperialism; particularly that of the United States. 
This trend would continue in his following films. "Okja," a 2017 Netflix original, was praised for having a strong environmental, pro-conversationalist message. But most notably, his two largest successes in America, "Snowpiercer" and "Parasite,"  emphasized growing class divides and capitalism's role in greater society. Bong himself believes this is why "Parasite" struck a chord with American audiences.
However, Bong's road to success was not easy. His work in the 2000s, while popular in his native South Korea, never met with much international success, according to RottenTomatoes. "Snowpiercer," which was supposed to be his transition into Western filmmaking, was more-or-less financially sabotaged by the now infamous film producer and alleged sex offender Harvey Weinstein after Bong was unwilling to make the changes to his film that Weinstein desired, according to IndieWire.
Bong himself believes his lack of international success until now could be due to the stigma around non-English films, particularly amongst American audiences. In his acceptance speech for the 2020 Golden Globe for Best Foreign Language Film, Bong remarked, "Once you overcome the one-inch-tall barrier of subtitles, you will be introduced to so many more amazing films."
It remains to be seen what Bong's future in American cinema will be. However, in only one night, he has gone from foreign indie darling to one of the most sought-after filmmakers in the world.