Lil Nas X's Rise to Fame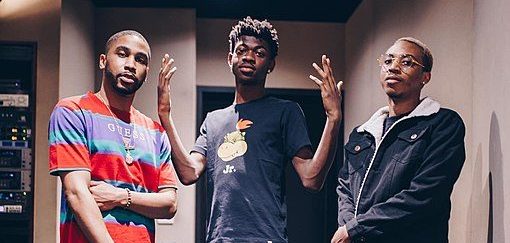 Lil Nas X, an up-and-coming musician, is now newly Grammy award-winning. Most known for his songs "Old Town Road" and "Panini," his career has just started to take off. Being only 20 years old, Lil Nas X rose to stardom at a fairly young age. His rise to fame is inspirational for young musicians hoping to make it in the industry. But, where did he start? How did his music grow so fast?
Lil Nas X, legally named Montero Lamar Hill, was born in 1999 in Lithia Springs, Georgia. As stated in Time Magazine, "Lil Nas grew up poor, living with one parent or another — his mother and father split when he was 6." Like many of us, he grew up with the internet at his hands and spent much of his time online. He dropped out of college and ended up sleeping on his sister's floor until he created the song "Old Town Road."
At first, as mentioned by Time, he gained a following on Twitter from creating memes. According to National Public Radio, "Old Town Road" was initially released independently on Dec. 3, 2018. From there, it gained traction on the popular social media app TikTok.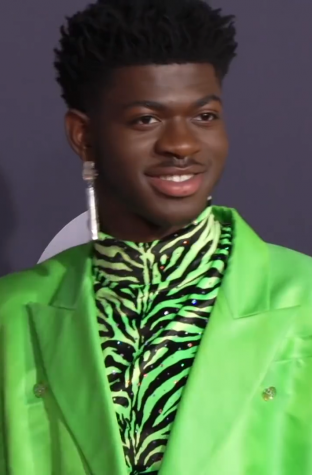 The song caught the attention of many. Popular musicians, such as Billy Ray Cyrus and rapper RM from K-Pop group BTS, asked Lil Nas X to create remixes of the song. In total, "Old Town Road" was number one for 19 weeks according to NBC. The song goes down in music history as as it broke the record when it hit 17 weeks as number one on the charts, according to Billboard. Since the remixed "Old Town Road'' with Billy Ray Cyrus rose to popularity, Lil Nas X released an EP that included "Panini," which started as  No. 9 on the charts and "Rodeo," which hit No. 12, as stated in Forbes.
Lil Nas X came home with two Grammys this past January for his song "Old Town Road." The first he won for Best Music Video and the second was for Best Pop Group/Duo Performance along with Billy Ray Cyrus. He performed at the Grammys as well, sharing the stage with Billy Ray Cyrus and BTS.
As a young artist, Lil Nas X has inspired many people. Korina Miljak, a sophomore at John Carroll University, said, "I feel that Lil Nas X does a great job of expressing himself through upbeat, truthful music. His song 'Panini' allows people to recognize the people who want to see you succeed and those who don't." He has expressed through his music that although some people may not uplift you, you'll always have those close to you that will support you no matter what. 
As his music continues to climb the charts, so does his popularity.