Book recommendations to get you through quarantine
"I would read, if only I had more time." We have all been guilty of saying this, and most of us know it's just a lie we tell others. More importantly, it's a lie we tell ourselves. 
According to Inc.com, the average American spends 608 hours on social media and 1,642 hours watching TV per year. Inc.com explains that the average American can read 200 to 400 words per minute and a typical book consists of about 50,000 words. So, 200 books x 50,000 words = 10 million words. That 10M words/400 wpm = 25,000 minutes. And 25,000 minutes equals 417 hours.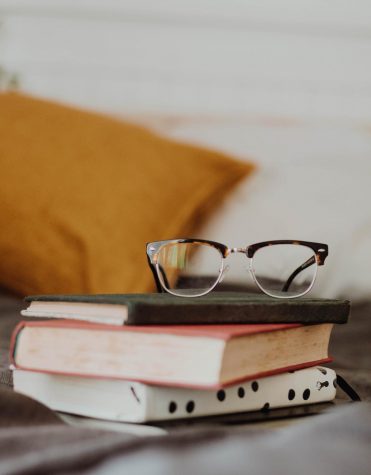 That means it would take the average person 417 hours per year to read 200 books. Of course we all have time to read, but most of us just don't want to make the time to do it. And now that we are all in self-isolation, we have more time than ever to read! (Well, perhaps when the semester ends, which it will soon enough!)
Many of us are using this time to binge-watch television, but do you really want to look back on this time and think about all the hours you spent watching mindless TV? How about you break out that list of books you've been meaning to read? (Come on, we all have them). 
Take this time to give yourself an opportunity to "restart," if you will. Form new habits that are healthy and productive like drinking water, daily stretching, meditation and, most importantly, reading. You won't regret it. It's like a movie in your mind. Here are some suggestions you may want to consider while we wait for the world to restart:
Horror Fiction
"The Picture of Dorian Gray" by Oscar Wilde is not only a thriller but also a classic. It is a story about a handsome man named Dorian who is quite vain. A friend paints a portrait of him because Dorian wishes never to age. His wish does come true but at some cost. Everyone should read Wilde at least once in their life. Why not start now? 
Memoir
"A Moveable Feast" by Earnest Hemingway is an exciting story about the young author's life while living in the city of Paris. It is witty and even funny at times. This memoir gives readers a look inside Hemingway's life and the lives of his friends like Gertrude Stein as well as F. Scott Fitzgerald. 
Self-Help
"Conversations With God" by Neale Donald Walsch is an amazing approach to healing and a new way of understanding God. Although this pandemic period can be daunting, and even scary for some, it does not have to be. What a great opportunity to look inside ourselves and fix what might be broken. 
Fantasy Fiction
Most of us know the story of "Alice in Wonderland," but that doesn't mean it has lost the ability to captivate us. While there might be no place to go in the real world, we can still travel through wonderland with "Alice's Adventures in Wonderland" by Lewis Carroll. This novel will keep you well entertained. You might even find yourself peering down a rabbit hole. 
Romance
Through F. Scott Fitzgerald's first novel, "This Side of Paradise'," readers learn about the struggles of young protagonist, Armoy Blaine, to know himself and find meaning in his life. This novel is what gained Fitzgerald worldly success and respect as a writer. 
Being in quarantine is not easy, but it is definitely an opportunity to do the things we never felt we had time for before, like reading.