Chef José Andrés Helps Humanity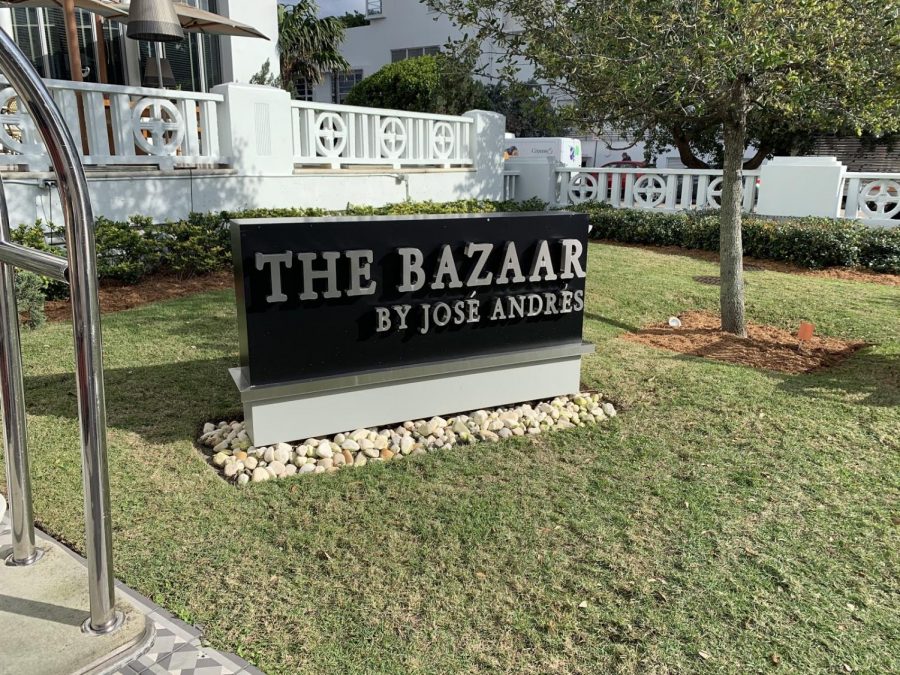 Pandemic. Global crisis and recession. Social Distancing. Zoom. Healthcare Heroes. These are all words that we never thought would enter the global consciousness. They did, however, when the CDC confirmed on Jan 20, 2020 the first U.S. patient positive for COVID-19, a time when many state governors and healthcare executives began preparing for the worst while citizens remained oblivious to the change to come. 
Since the public awareness heightened, the news and social media have been filled with hashtags #COVID, #Coronavirus, #StayHome, #PPE, #TogetherAtHome, #FlattenTheCurve, #SocialDistancing #6Feet, #QuarantineandChill, #PanicBuying. 
Countless people have come together to combat this virus killing thousands and changing the way we go about our life. One person, in particular, that has honestly surpassed the simple standard of getting involved with Spaniard Chef, José Andrés. 
On March 26, TIME magazine published a feature piece on the chef whose 10-year-old nonprofit World Central Kitchen [WCK] is feeding thousands across the country during the COVID-19 pandemic. World Central Kitchen seeks to take meals to the victims of natural disasters and in this case the worldwide pandemic of COVID-19. According to TIME, Andrés has led his team as some of the first on-the-ground social-media reporters deployed to wildfires in California, bushfires in Australia, earthquake in Albania, a volcanic eruption in Guatemala, Hurricane Maria 2017 in Puerto Rico, Hurricane Dorian in Bahamas 2019, and recently in Jan to the victims of PR's earthquakes, 
When the cruise ship Grand Princess docked at the Port of Oakland, Andrés and his team were already there with a tent set up, forklift fresh meals not only for the quarantined passengers but also for the crew. The organization even helped feed the people on the Diamond Princess docked in Yokohama, Japan. 
Andrés stated in the article "We need to make sure we are building walls that are shorter and tables that are longer." Yet, Andrés told TIME that a Trump supporter despite the President's view of the chef, still thought the chef was a good guy. Andrés summarized this point in the words "What we've been able to do is weaponize empathy," Andrés said. "Without empathy, nothing works." 
On March 23 and 24 according to TIME, Andrés drove around D.C. passing out more than 13,0000 N95 respirator masks that were leftover from prior World Central Kitchen feeding operations. 
TIME described Andrés as an individual always seeking to connect with others. What makes World Kitchen Organization different than other charities is their community engagement. They employ local chefs and the supply chain of local restaurants to assist in preparing hot meals. In other words, not only is this program feeding the hungry, they are feeding the food industry by helping local businesses survive. WCK's 2019 revenue, a total of $19.1 million, came from individual donations, showing how the mission resonates with many individuals. 
Andrés went to Spain recently to help feed people, as the country is second in the world behind the U.S. with the most coronavirus cases. Yet Andrés, an American citizen since 2013 soon returned to the States to continue feeding people here in the States. 
In a recent interview with Tufts University, Andrés made a statement that explained this back and forth between the two countries. The chef went on to say, "Because sometimes being American or belonging to a country is not by the passport you own, but by the heart you put in every day in your community. That's what makes a person belong to a place. And those people, they are ghosts in our own community." Without a doubt, the man always carries his two countries in his heart, understanding that helping others regardless of who they are so long as they need help, Andrés, is there. 
Two weeks ago, Andrés and his team returned to the states and began working on their next project, partnering with the Washington Nationals baseball team to turn the Nats Park Stadium into a food production facility. 
Additionally, Andrés has transformed five of his D.C. area restaurants and his outlet in New York City into community kitchens. 
As of now, World Central Kitchen has successfully engaged with partners to coordinate deliveries, according to TIME, over 160 distribution points. They've provided more than 150,000 safe, packaged fresh meals for families in New York City, Washington, D.C., Little Rock, Oakland, New Orleans, Los Angeles, Miami, Boston and Madrid. 
Andrés says his team is learning as they go, but he confidently said that COVID-19 "threatening Americans' familiar way of living [will allow] World Central Kitchen [to] pass its biggest test yet."
The chef told TIME "And I have a feeling I will be the last ones leaving the front lines, that's always the case."