Social Justice Instagram Accounts Make an Impact in JCU Community
Since the beginning of summer, the U.S. has faced socio-political hardship after protests and riots broke out across the nation. People are taking action and demanding change. While this may take time on a federal level, there are already positive developments being seen in the John Carroll University community. 
Anonymous Instagram accounts have recently been created with the intent to shine a light on alleged sexual violence occurring in the JCU community. One  account is John Carroll Survivors. The account tells anonymous personal testimonies of sexual assault and harassment that is alleged to have occurred on or near campus. Another account, Black at JCU, discusses instances of racism and discrimination at  John Carroll.
Both accounts were created in July with the purpose of bringing awareness to the issues at hand. "JCU Survivors was created mainly due to inspiration by Case Western Reserve University's survivor Instagram page, as well as me being a survivor throughout my entire life," said Madison, the owner of John Carroll Survivors. "I wanted to create a safe space for students where they didn't feel they had to disclose their identity." 
The owner of Black at JCU said the reason behind the creation of their account was to "elevate what we feel to be marginalized voices at JCU to discuss their experiences, whether those be positive, negative or otherwise" and that the account "was a small way in which we could get our voices heard."
JCU Survivors stated the response to their activism has been "overall very encouraging and supportive. However, there comes negatives with anything positive, so [there have been] some negative feedback and angry messages from members of the student body." The owner of Black at JCU stated,   "There have been plenty of racist submissions using the anonymous submission system, white fragility [and] reverse racism."
However, both account owners said they hope their pages are creating a positive change. "Almost every organization that has been named on the page has created some sort of response post on Instagram thus far, which is encouraging to see. However, plans of action would be more effective and encouraging," stated Madison. "There has been no response from the president [of John Carroll], even acknowledging the page exists, which is extremely discouraging."
Both profiles have expressed that JCU should listen to its community members and provide additional resources and support. Black at JCU recommended, "Some serious adjustment to the curriculum is necessary. The administration needs to decolonize the 'liberal arts' curriculum and give far, far more representation to black and brown authors, artists, philosophers and thinkers."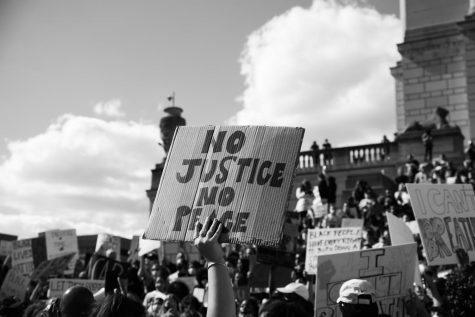 Father Maurice Emelu, a professor in the Communication department at John Carroll, said that there are concerns with these kinds of accounts, such as whether the profiles can truly remain anonymous in the long run. 
"The nature of social media platforms such as Instagram, which run almost the same policies as Facebook (re same ownership), is that they tend to flag profiles that hide in anonymity," Father Emelu stated. "You know any social media is what it is, and no matter any claim of privacy, it is only as safe as it is public. It all depends on who is digging the information."
"Since the last election's controversies and the Russian tampering allegations, social media platforms in the United States are becoming more concerned about anonymous profiles. [A profile] would not like to be flagged as suspicious. One also does not want to be infiltrated by malignant agents who could exploit the good intention for the anonymity approach to their advantage."
Tiffany Galvin Green, the vice president of the office of diversity, equity, and inclusion expressed concern about students' experiences and stated that her office is always available for support.
The owners of these Instagram accounts wish to remain anonymous. Contact them through Instagram direct messages @jcu.survivors or @black.at.jcu, submit a story or get involved with the cause.