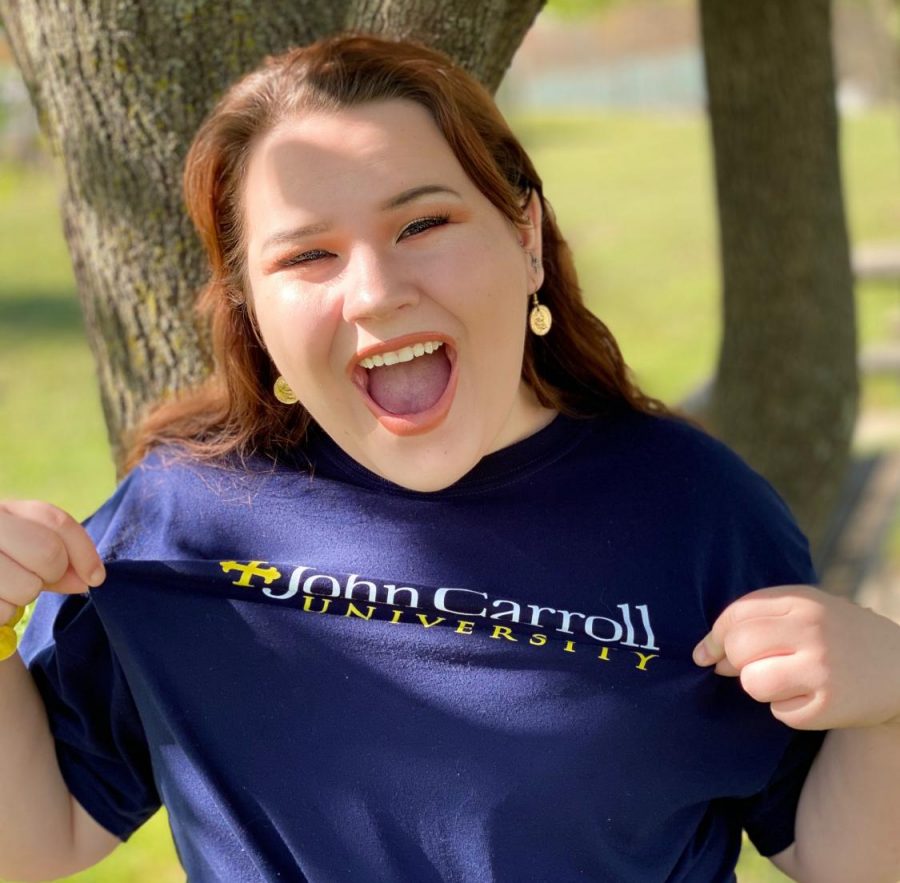 Laken Kincaid is a staff writer for The Carroll News from Beckley, West Virginia. She is a freshman at John Carroll University who is double majoring in political science (applied politics) and communications (digital media) and double minoring in U.S. Politics and English Professional Writing.
Laken has always been heavily involved with writing and the informational arts. She has competed on a national level in documentary creating and she has won the West Virginia State Auditor's Award for her essay on governmental transparency. She is also the former West Virginia State BETA President, where she drafted many imperative documents for the organization during her term.
In addition to her involvement with The Carroll News, Laken is involved with the Kappa Delta sorority, the speech and debate team, the Center for Service and Social Action, the Center for Student Diversity and Inclusion, the Improv club and the Carroll Crazies. Laken has also started her own national nonprofit organization known as Art with the Elderly which she has won the President's Volunteer Service Award for.
When not writing, Laken can be found working as an assistant manager at Spirit Halloween, as a scare actress at a haunted trail, or as a ski instructor in the winter months. She enjoys volunteering as well as watching musicals.
In the future, Laken hopes to become a political journalist for a national news organization or to be a campaign commercial editor for politicians.
To contact Laken, email her at
[email protected]
.
Laken Kincaid, Staff Reporter
Dec 09, 2020

Professor David LaGuardia hosts "Last Lecture" series before retirement

(Story)

Nov 20, 2020

Academic Success Center offers one-on-one meetings with academic success coach

(Story)

Nov 16, 2020

Who is Harry Gauzman?: An investigative report

(Story)

Nov 11, 2020

Reflections from a haunted house

(Story)

Nov 05, 2020

How the pandemic hit performing arts at JCU

(Story)

Nov 03, 2020

Election feature: gender equality

(Story)

Oct 28, 2020

A haunting at JCU: Students and alumni share their John Carroll ghost stories

(Story)

Oct 27, 2020

Grasselli Library enters phase one of renovation

(Story)

Oct 08, 2020

Off campus student houses infected with COVID-19 despite campus closure

(Story)

Sep 30, 2020

'Zoom bombings' Infiltrate JCU Classes

(Story)

Sep 23, 2020

John Carroll University hosts virtual involvement fair

(Story)

Sep 16, 2020

Violence Prevention and Action Center Defunded

(Story)

Sep 09, 2020

Social Justice Instagram Accounts Make an Impact in JCU Community

(Story)