Top 5 outdoor spaces to visit in NEO
After going to the same outdoor locations over and over again, you may be itching for a more adventurous outdoor location. As fall arrives, you'll want to experience all the best locations before the cold Cleveland winter weather hits, but where to go? Here are five beautiful outdoor spaces to visit: 
Edgewater Park Beach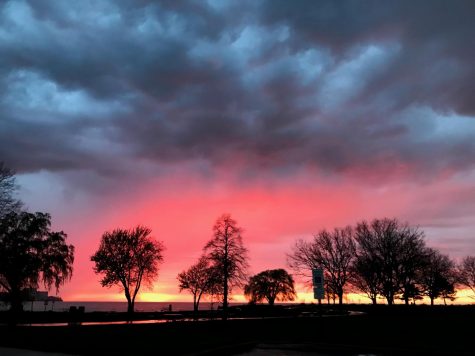 If you're trying to hold on to the final days of summer, Edgewater Beach Park is the perfect location to visit! Only 30 minutes from campus, the park has something for everyone, from a soft sandy beach to different picnic areas. As the waves crash on the beach, it feels like a tropical area, not just our familiar Cleveland. Every night there is a beautiful view of the sunset over the lake. The park also features one of the famous Cleveland script signs. With the city in the background, the spot is perfect for panoramic pictures. 
Maria's Field of Hope
Another great place to enjoy the last days of summer is Maria's Field of Hope, a massive sunflower field in Avon. The whimsical field of yellow flowers is open from dawn until dusk. It's a great place to take pictures with friends or go for a walk. Open to all, Maria's field is only 40 minutes from campus. Though there is no entry fee, the organization accepts donations for the Children's Cancer Foundation. For more information, check out their website.
Chagrin Falls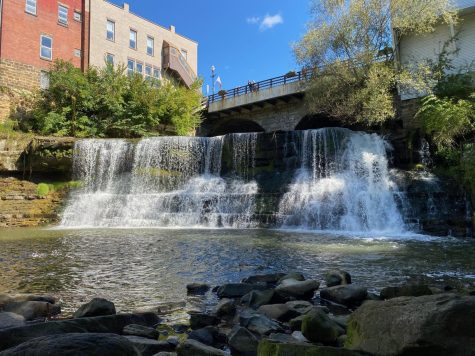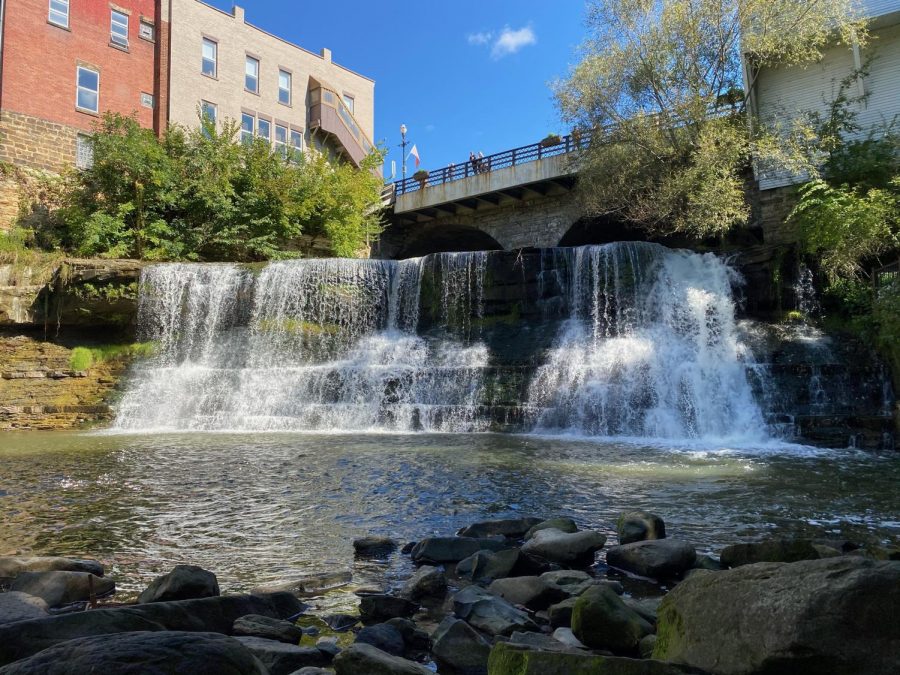 Chagrin Falls is an old-fashioned town about 25 minutes away from John Carroll. At the heart of the town, there is a beautiful waterfall with rocks below, perfect for picnicking or reading. The town shops and restaurants also offer many safe ways to interact during COVID-19, such as curbside shopping experiences and outdoor seating arrangements. When strolling around the vintage shops and beautiful scenery of Chagrin Falls you might forget that  COVID-19 exists, but it is still recommended to wear a mask when walking near other visitors. Photo by Makayla Kampas.
Cuyahoga Valley National Park
For anyone who loves the woods, Cuyahoga Valley National Park is only 30 minutes from campus. There is an assortment of hiking trails varying in difficulty. One of the more popular trails is Blue Hen Waterfall, which is only a half-mile hike. There are many historical sites for anyone interested in learning more about the history of Northeast Ohio. For more information on visiting the National Parks, check out their website.
Patterson's Farm
Get excited! Pumpkin picking season is finally here. Patterson's Farm is the perfect destination for the start of the fall season. Only 30 minutes from John Carroll, Patterson's offers apple picking, a pumpkin patch and all of your favorite fall activities. They also sell delicious baked goods and apple cider made with their home-grown apples. With apple and pumpkin picking, Patterson's is fun for all ages. For more information be sure to check out their website.