WJCU Sports gives back to the community by broadcasting high school football games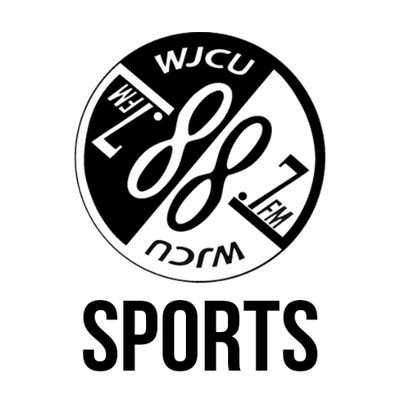 This past summer, the Ohio Athletic Conference decided to postpone all fall sports, including football, until the spring season. However, this did not deter WJCU, the campus radio station and home of Blue Streak sports, from coming up with a solution for programming after hearing the news.
"What we wanted to do was give our students an opportunity to get out and do broadcasts," said Jasen Sokol, the general manager of WJCU.  "As soon as high school football decided to play, that seemed like a natural way to get them experience." 
In early August, the Ohio High School Athletic Association made the decision to play all fall sports as normally scheduled. However, the football season was shortened from 10 to six games, with every team qualifying for the playoffs regardless of record or strength of schedule. 
With limited attendance at games due to COVID-19 restrictions, Sokol thinks broadcasting local high school football games on WJCU is a great way to connect with surrounding communities.
"We know that the situation with high school football is tough this year," Sokol said. "There are a lot of people that would normally be going to these games who are now not even allowed in the stadium, so we can be their eyes and ears."
This season, WJCU has called three games: South Euclid Brush vs. Mayfield, Cuyahoga Falls Walsh Jesuit vs. Cleveland Villa Angela St. Joseph, and Berkshire vs. Gates Mills Hawken.  
While broadcasting these games gives John Carroll students unique experiences to hone their on-air skills during these challenging times, Sokol sees this as more than just a great opportunity for WJCU.   
"Giving these communities an opportunity to hear what's going on with the football team, I think, is important," Sokol explained. "We can be out there calling these games, some of which were not being called by anybody else. It provides them with something they want and provides a little bit of normalcy for them, which is a good thing."
For more information, please visit wjcu.org or email Sokol at [email protected]