A new spin on a split house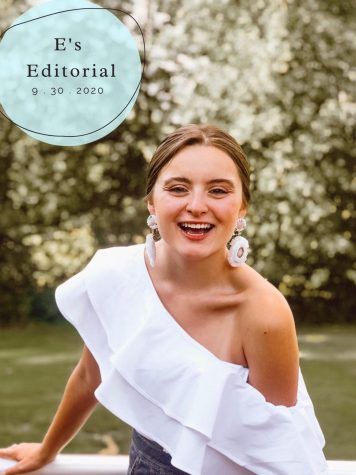 Growing up in a household with four rambunctious siblings and two phenomenal parents, we are very vocal about every topic you can imagine. We talk about how my mom is a horrible cook but can make a decent chocolate chip cookie if she follows the recipe. We get irritated when we are late because of my dad's poorly timed "office meeting" in the bathroom. We joke about my sister's messy, independent demeanor, unlike any of her siblings. 
My brothers and I are closer than ever because we are now in similar chapters of life: the college chapter. Our increased coffee intake due to an overload of assignments and due dates is overlapping; our love of meaningful, poetic yet still jam sesh-worthy music is the same too, except for Calvin's odd interest in Post Malone, Kanye and Juice WRLD. Something becoming noticeably different, however, is our political views, especially with the impending election. 
This past weekend, my brothers and I came home to our parents' house, and within the first hour, we were talking about the Supreme Court justice nomination after Ruth Bader Ginsburg's death. The nominee seems to us to be part of the religious covenant that inspired the grim, totalitarian dystopian novel and series "The Handmaid's Tale" written by Margaret Atwood —  that is, rulers who believe it's God's will to eliminate women's reproductive freedom. We munched on leftovers from the fridge and sat like ducks in a row at the kitchen counter, pursuing scuttlebut and conspiracy as we each worked on homework. 
I am classified as a "younger person" for a senior in college. I did not turn 18 until after high school. I did not turn 21 until a few months before my senior year of college. This is the first presidential election in which I can vote. It is also the first time my 18-year-old brothers will be voting. Yet, these kitchen counter conversations about politics are not new territory for us.
It is an American tradition to talk the taboo topics of politics, religion, pop culture and everything in between during Thanksgiving, vacations and even over coffee on a Saturday morning. When I was 9 years old sitting at the dining room table on Christmas day, my grandpa would complain about Barack Obama and questioning his citizenship. Then, my mom would purposely pivot to talking about Brad Pitt aging like the fine wine my uncles brought over as a housewarming present. 
Full transparency: I did not become hyper-aware or even interested in these conversations until my senior year of high school. Even then, I was not able to vote, and I didn't have solidified views yet. I still don't feel solidified. I like to think our views shouldn't ever be stagnant because we are always changing, as we should. The world is always changing, as it should.
Recently, the defensiveness and hate that comes when people discover each other's political parties scares me. It scares me because people assume a registered Democrat is a " Lib-tard, cop-hating, baby-killer." If a person is a registered Republican, they're categorized as a "woman supressing, gun-lover who dabbles in white supremacy." Maybe they're a Libertarian? Nope. People assume Libertarians are "uneducated, indecisive flakes," and the kinds of people who can't make up their minds. 
I can't help but wonder: when did my political affiliation become a dominant personality trait? When did it start defining a person's character and become the deciding factor on whether or not we choose to respect them? 
Luckily for me, my family typically fosters constructive conversations, even if we have varying beliefs and perspectives. We can talk about religion, relationships, death, love, conflict, school, sex, music and the inconvenient "office meetings." No topic is left untouched at the Schuellerman kitchen counter, including politics.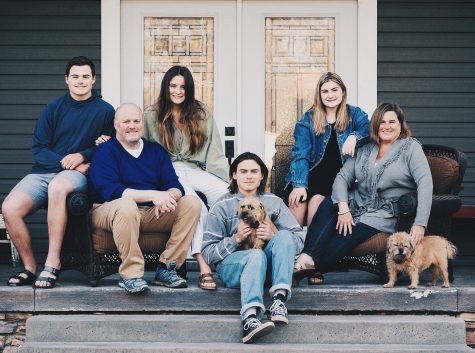 2020 has been a surprisingly beneficial learning experience for our politically split household. We have engaged in conversations about COVID-19, the cowering job market, the changing education system, civil rights, protests and RBG's achievements and mistakes. This is not to say that the learning and the conversations have been easy. 
Oftentimes, conversations about politics within other families, even sometimes with my parents, results in a combative warfare, as if there is one clear winner and loser. Sometimes, my parents insert soft insults or label our age group as "shallow" or "uneducated." I find their verbiage demeaning and insulting rather than constructive. Age shaming is inexcusable and a waste of my Gen Z, "uneducated" time. 
This weekend, one of my family's many chats was about the importance of voting no matter your political affiliation. The value of listening to one another, even if we disagree, should be celebrated. It is something I will always admire about my family. In the end, we can agree to disagree, never defining a family member's worth by their political party.