JCU track and field alum Gabriella Kreuz goes beyond the microphone in her career
If you have attended a Cleveland Indians game, you most likely saw John Carroll alumna and adjunct faculty member, Gabriella Kreuz, on the jumbotron with a beaming smile on her face while engaging with fans throughout all nine innings. 
Despite her work with the Indians, some of her most powerful work is done outside the ballpark through  'Love Doesn't Shove' — Kreuz's nonprofit organization dedicated to educating teens about healthy relationships with the goal of ending teen dating violence.
Towards the end of her senior year in 2014, Kreuz decided to take action at John Carroll University for a cause close to her heart. 
"I founded 'Love Doesn't Shove' during February [2014], which is teen dating violence awareness month." Kreuz recalled, "I figured to do something on campus to start the conversation about dating and healthy behaviors."
It all started when Kreuz used her own money to sell simple orange wristbands on John Carroll's campus with the phrase 'Love Doesn't Shove' imprinted on them. 
After selling these bracelets at sporting events and bake sales, she raised around $700, all of which was donated to the Cleveland Domestic Violence and Child Advocacy Center. 
"I wanted to benefit that organization because they helped me for two years," Kreuz mentioned, who had been involved in an abusive relationship. "I was in a support group there, and they were a source of healing, education and support."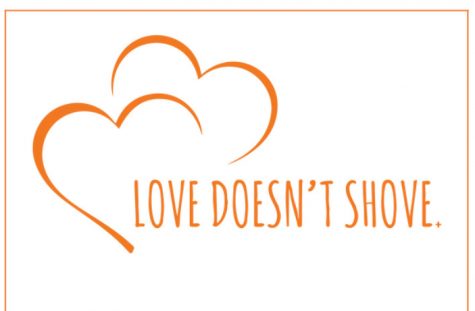 Throughout the Cleveland area, Kreuz spends her free time traveling to local high schools and colleges spreading her word about dating violence prevention. 
"My presentations are ever-evolving, and I try to incorporate current events for students to participate in and get involved." Kreuz continued, "Students need to be able to identify healthy and respectful behaviors in dating as opposed to unhealthy behaviors." 
In the last two years, Kreuz has done more than 50 presentations each year for groups of students of all ages. 
The determining factor that sets Kreuz's organization apart from others is her focus on showing that violence can be perpetrated by various individuals, no matter their gender, age, race or socioeconomic class. 
"I have seen a positive impact on having my organization be so neutral," Kreuz noted. "I just received a standing ovation from an all-male senior class at Ursuline High School. The males do not feel attacked in my presentations, so they are more willing to participate.
"When you get kids to participate, think and be a part of this conversation, I think that is a win." 
Kreuz affirmed that she would not have been able to start this organization without the help of teammates, friends and John Carroll's late Sports Information Director Chris Wenzler. 
"I became a leader because of the support system I had at John Carroll, which ranged from my boss, friends and teammates," Kreuz stated. "Without their help, I don't think I could have had the strength and courage to be in that position of leadership."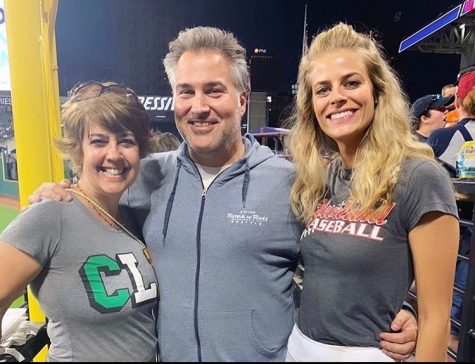 Her connections at John Carroll still remain important to her today. Kreuz attributes her success to them and said they are the sole reason people still support her organization. 
Kreuz's involvement with John Carroll University ranges from occasionally teaching a class to giving motivational speeches and pep talks to the cross country and track and field teams. 
The most rewarding part of the organization, according to Kreuz, is the feedback she receives from students after her presentations. 
"I have received feedback from both girls and boys who said, 'I appreciate you sharing your story' or 'This really helped me,'" Kreuz explained. "That is the whole reason I keep coming back and strive to continue what I'm doing."
Kreuz hopes to add more speakers to 'Love Doesn't Shove' who have different backgrounds as well as adding a male speaker. She plans to continue speaking at schools and developing her presentations. 
"Once you see you're helping one person, you're in it and addicted to it," Kreuz said with a smile on her face. "It feels so good to know that you have made an impact because that is the whole reason of the organization, and it is so rewarding."