John Carroll opens remodeled Corbo Fitness Gym
"Honestly, it was much needed."
John Carroll University opened the doors to the newly renovated Corbo Fitness Gym on Oct. 5.
"We're really, really excited," Matt Clark, director of recreation, told The Carroll News. "It is not only an awesome physical space improvement and some good upgrades to our equipment and technology, but for us [the University], it's a big deal because of the impact it's hopefully going to have on the student and faculty staff health and well-being as a whole."
"Honestly, it was much needed," Clark added.
The project began in 2018 and was an outcome of a survey conducted by the JCU student government, which consequently pushed the University to improve campus spaces, including Corbo. 
Corey Beam 20', former student government member in charge of the special projects committee, started working on the project with Clark. Matthew Meyer '22, student government senator, became the chair of the committee after Beam stepped down. 
"The main thing that drew me in [to this project] was just the need for it," Meyer said. "It was a large thing within students. Anytime anybody walked into the gym, there was somebody complaining [that the gym needed new equipment]. … That was one thing that he [Clark] was passionate about as well, which was the fact that the resources that were provided to students who wanted to use them weren't there.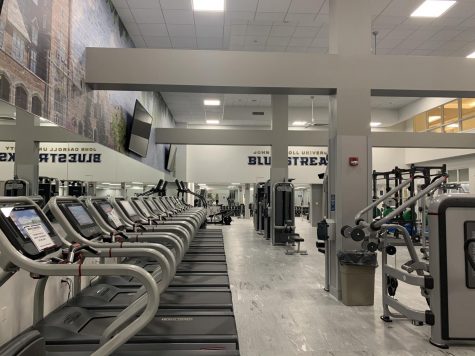 "[Before the renovations] certainly there's a gym that's intact and working … but it's not something that you want to show off. It's not something you want to show off on a tour."
Meyer added that students were more likely to use off-campus gyms, such as L.A. Fitness or Planet Fitness.
Meyer and Clark said they strived to create a gym that was worthy of becoming a staple of the University.
"A lot of college campuses are making significant improvements to their recreation and fitness facilities," Clark said. "So, we are hoping that this gives students the opportunity to have a great experience from a recreation and a health-and-wellness standpoint."
"We wanted to make sure that students were … getting what they paid for," Meyer said. "Like, if you go to John Carroll, you pay for these types of things, you pay for the student engagement, you pay for the recreation fees. We wanted to make sure that you have top-of-the-line equipment and that you're able to use those however you please."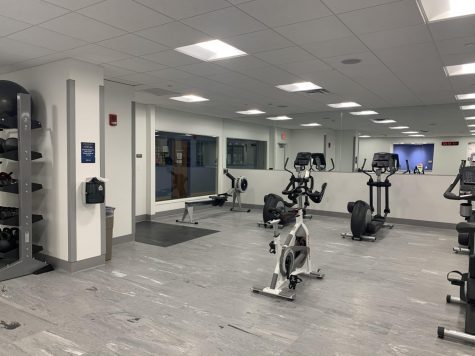 President Michael Johnson allocated funds from his presidential budget to help finance the project, according to Clark. Additional funds came from the student activity fee.
Clark said, "Our hope is that we can have a welcoming space and an environment that is easy to use and our staff is friendly and it's clean … so that they [students] build some habits their first couple years."
Clark said he hopes students will continue their health and fitness journey after they graduate.
The gym is now open Monday through Friday from 12 p.m. to 7 p.m. and weekends 12 p.m. to 4 p.m. For additional information, visit the JCU Recreation website.