"Emily in Paris" Iconic Release
Netflix has done it again! Its newly released show "Emily in Paris" has become an instant favorite after being released on Oct. 2. The dramatic romantic comedy tells the story of a young woman, Emily, who takes a risk and accepts a marketing position in Paris. Emily must bring fresh ideas to her marketing firm while overcoming many obstacles that come with moving across the ocean.
Lily Collins plays the character Emily Cooper, an ambitious character who can't stay out of problems she creates. The show follows Emily's transition to the culture of Paris, which isn't an easy task. Emily had never previously left her home city, Chicago, nor does she speak French.
On top of a language barrier, Emily struggles with her new French co-workers, who think she is a stereotypical American woman. When Emily tries to bring fresh ideas to the company, her co-workers often ignore and dismiss her for being an American. Emily must prove her abilities to her co-workers, learn the French language, and stay true to herself while trying to figure out how she fits into French culture.
Like every protagonist, Emily has her sidekick — in this case, Mindy Chen, who is played by Ashley Park. Mindy is there for Emily, to cheer her on when Emily is in a mess, which usually has something to do with her career or her charming love interest Gabriel,, played by Lucas Bravo. As a chef and Emily's neighbor, Gabriel seems like the perfect man for her, but the couple's relationship becomes very complicated once the truth about his relationship status is revealed. 
The antagonist, Sylvie Grateau, is played by Philippine Leroy-Beaulieu. Sylvie is Emily's French boss who looks for any small way to get her fired, and she is arguably the most complex character. Sylvie makes it clear to Emily she is not welcome in the company. She is a strong female character who is confident in herself and assertive.
Sylvie's character development is very gradual, and viewers eventually see a different side of her. She slowly warms up to Emily but will also jump on any chance to send Emily back to Chicago. Apart from Sylvie, the other characters do not experience growth or development, but perhaps that will come with later seasons. 
The show also does not give a realistic portrayal of French people. People magazine interviewed French citizens about the portrayal of the culture and people of France, which they claim is very inaccurate. French citizens told People that the show stereotypes the French as people with no ethics who are unfaithful in their relationships. 
French citizens also told People that "Emily in Paris" portrays Paris as a clean city with only wealthy and attractive citizens. From my own travels, I can tell you that is untrue. Paris is constantly crowded with tourists, the homeless, and musicians, which are not seen in the show. "Emily in Paris" does not show this side of the city. Instead, Paris is an idealized clean, safe, and private place.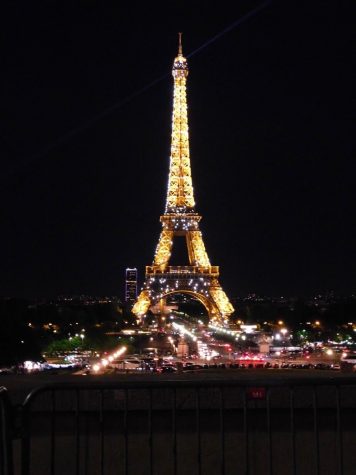 Despite its departure from the reality of Paris, one of the best things about the show is the fashion. In every episode, Lily Collins is in an outfit that will have you online shopping so you can pull off the same looks. The soundtrack is also full of popular songs that you'll likely be adding to your Spotify playlists. 
"Emily in Paris" overall is a good show, depending on the types of shows you enjoy watching. It is a great way to see some of the best tourist spots in Paris while traveling is not a likely option during the pandemic. If you're a person who loves cliché dramas, "Emily in Paris" is definitely for you.