COLUMN: 2021 NHL Outdoor Games take me back to my childhood
I typically don't have the time to watch the National Hockey League.
There was a time during my childhood when I never missed a Detroit Red Wings game and watched every edition of primetime hockey on NBC Sports Network on weekday nights. My favorite time watching games, though, was Saturday nights on the Canadian Broadcasting Corporation network and then Sunday afternoons on NBC.
Yes, I watched that much hockey.
This past weekend, I tuned into the 2021 NHL Outdoor Games that were played on the 18th fairway of Edgewood Tahoe Resort in Stateline, Nevada, on the south shore of Lake Tahoe. These two games were the only NHL games that I have seen this season. It was well worth my time.
The rink was quite the setup, and it reminded me of my childhood of playing pond hockey. As the broadcast noted, there is a certain innocence and amazement of being able to play ice hockey outside. It's the same way for professional hockey players too.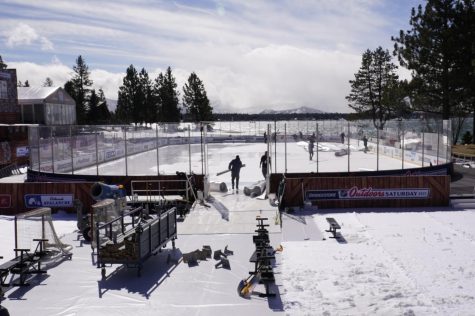 I actually attended an NHL Outdoor game. On Jan. 1, 2014, my dad took my two brothers and me to the Winter Classic at Michigan Stadium. Unfortunately, we only lasted a period due to a significant amount of snowfall combined with frigid temperatures. It was borderline unsafe. 
If it had been up to me, I would have sat through the entire game, but my dad insisted he'd rather not freeze to death.
Admittedly, I was much more comfortable watching the games this weekend in the warmth of my room than I was seven years ago on that ice-cold metal bench. Besides, no fans were allowed at this year's games, but some fans were creative in watching them from afar.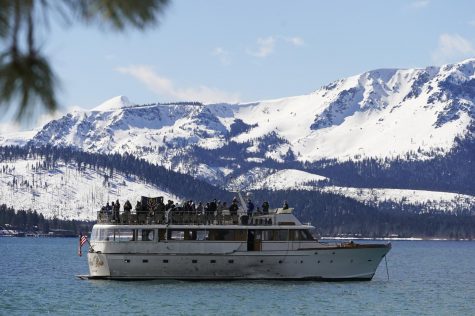 Hockey hits close to home. It was my first love, and many of my memories as a kid involved playing hockey or going to a hockey game. Anytime I have the opportunity to catch a game, there is always some sentimental feeling.
In fact, hockey is my favorite sport to cover. It stings that JCU does not have an official hockey team because as a result, I rarely get to cover hockey. I love when I have the chance to cover a high school hockey game for a local news outlet. There's something to writing about a sport that you know well. It also helps that us writers can produce stories during the intermissions too.
I am thankful that I had a couple of extra hours this weekend to watch the NHL Outdoor games. It was well worth my time, and I hope it was worth yours too. Even if you are not a hockey fan, I am sure it would have been worthwhile.
Maybe that's just the kid in me talking,  but I miss the days of being able to watch all the hockey I want. I guess losing that time is just part of growing up.