Potential holiday celebration concert profiles
John Carroll University's Student Union Programming Board recently announced they will be holding a virtual concert as part of their Christmas celebration. SUPB has given students the opportunity to choose between three artists to headline the Christmas concert: country duo Maddie and Tae, pop singer-songwriter Rachel Platten or country star Cole Swindell. 
To help you decide which artist you want to see at this year's Christmas concert, The Carroll News has compiled artist profiles on all three potential headliners to help make the selection easier: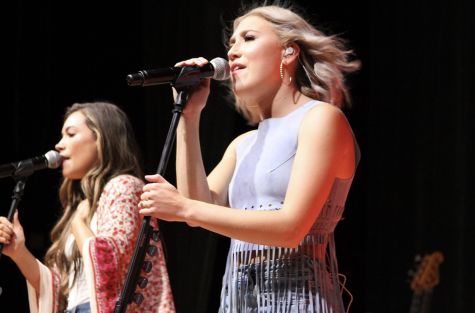 Maddie and Tae
Maddie and Tae are a female country duo from Nashville, Tennessee, made up of Maddie Marlow and Taylor Dye. The two met through attending the same vocal coach and released their first single "Girl in a Country Song" in 2014. Their first album "Start Here" was released in 2015 and debuted at No. 7 on Billboard's Hot 200 chart. In 2019, the duo toured with Carrie Underwood on her "Cry Pretty Tour 360," performing as Underwood's opening act. The tour made a stop at Cleveland's Rocket Mortgage Fieldhouse on Oct. 16 in 2019.
This year they released their second album, "The Way It Feels," on April 10 along with their special Christmas album, "We Need Christmas," on Oct. 23. "We Need Christmas" features four classic Christmas songs and two originals, "Merry Married Christmas" and "We Need Christmas."
"Merry Married Christmas" is about newlyweds celebrating their first Christmas as a married couple. "We Need Christmas" is an ode to the happiness Christmas brings and how it is needed this year more than ever.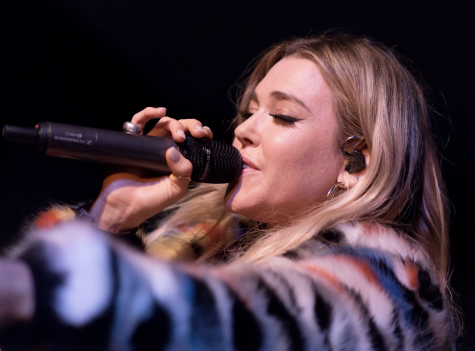 Rachel Platten
Rachel Platten first hit the pop scene in 2011, but it was her 2016 hit debut single "Fight Song" that introduced her to the masses. "Fight Song" reached No. 6 on Billboard's Hot 100 chart and was used as Hillary Clinton's official anthem during her 2016 presidential campaign. She also sang the national anthem before the first game of the 2016 World Series between the Cleveland Indians and Chicago Cubs, which took place here in Cleveland. 
"Fight Song" was the first single on Platten's debut album, "Wildfire," released in 2016. Since then, she has put out a second album entitled "Waves" in 2017, and her latest single, "Soldiers", was released on Sept. 29 of this year. 
In addition to her musical career, Platten published a baby book, "You Belong," in 2018, inspired by the lyrics from her song with the same name. Though she graduated from Trinity College in Connecticut with a degree in international relations, she realized she wanted to pursue music after performing with a friend's band on a trip to Trinidad. 
Cole Swindell 
Cole Swindell began his career in the country music industry not by singing or songwriting, but selling merchandise for country star Luke Bryan, whom he met as a student at Georgia Southern University. While touring with Bryan, Swindell wrote songs in his spare time. His self-titled first album was released in 2014, and he spent part of that year touring as the opening act of Bryan's "That's My Kind of Night" tour. 
Since then, Swindell has put out two albums. "You Should Be Here" was released in 2016 and "All of It" was released in 2018 with his song "Break Up in the End" being nominated for a Grammy in 2019. His latest single, entitled "Single Saturday Night", was released on May 22.
Along with writing songs for himself, Swindell has written for artists such as Bryan, Thomas Rhett and Scotty McCreary. He helped write Florida-Georgia Line's and Bryan's single "This Is How We Roll," which hit No. 1 on the Billboard Hot Country chart.