Carroll News Sports "Streaks of the Week" (9/12/18)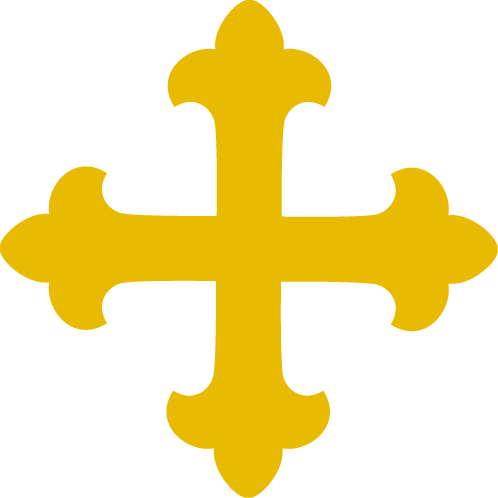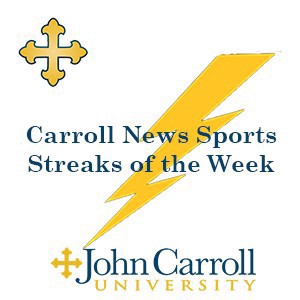 Each week The Carroll News sports section names five Blue Streak athletes "Streaks of the Week". Congratulations to this week's (Week of September 9–16) athletes on their outstanding accolades.
Football: Junior wide receiver Evan Nugent
Nugent had a career day in the Blue Streaks 45–21 win in the season opener at Wisconsin-Stevens Point. The junior wide receiver, Nugent, notched a career high four receptions for 89 yards, adding two touchdowns in the win.
Football: Junior defensive lineman Conner Bogard
Bogard anchored a defensive performance that was special against the Stevens Point Pointers. In the 45–21 win, Bogard stamped the stat sheets with five tackles, a tackle for loss, a sack, a forced fumble and a fumble recovery.
Volleyball: Freshman outside hitter Brooke Hjerpe
Hjerpe has been a positive presence for a JCU volleyball team that is eyeing an OAC Championship. Against Pomeroys of Saint Mary of the Woods College, Hjerpe registered a team-high 13 kills, one ace and one block in the win.
Volleyball: Sophomore outside hitter Sarah Calabrese
Calebrese also came up big with her performance on Sept. 8th against SMWCVB. The sophomore outside hitter led the way in aces for the Blue Streak with two aces. In addition, she had 12 kills and a block.
Men's Soccer: Freshman forward Jared Mattei
Mattei scored the go-ahead goal to secure the win for the Blue Streaks on Sept. 9th against Medaille. In just his fourth performance, the freshman, Mattei, collected his first career collegiate goal as a game-winning score.