Blue wave? Not quite.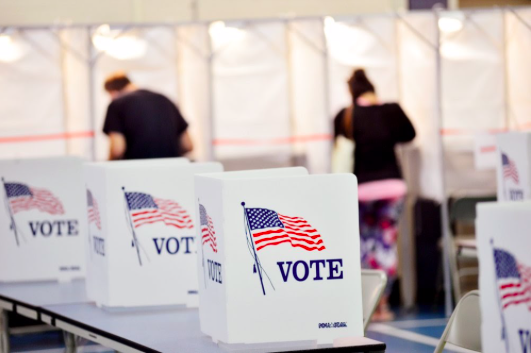 For months, the mainstream media and pollsters claimed the nation would witness a blue Democratic wave on Nov. 3. According to these polls and predictions, the nation would oust President Donald Trump with a huge Joe Biden electoral victory, give the Senate back to the Democrats and expand Nancy Pelosi's House majority. This proved to be far from reality as Trump and the Republicans stunned pundits with a diverse coalition.
House
RealClearPolitics has published over 50 generic congressional polls throughout 2020. Each one of these polls has the Democratic candidate leading anywhere from one point to as many as 14 points.
FiveThirtyEight predicted that the House Democrats would remain in the majority with a net gain of four to 11 seats.
According to the Associated Press, there are still 19 House seats that have yet to be called, but the Republicans have picked up six seats. Although the GOP will not  capture the coveted 218 majority, this proved to be a big win for the minority party as they have narrowed Pelosi's vote margin. So far, at least 13 new Republican members of Congress will be women, creating a historic 117th Congress that will have the highest number of women ever in the House of Representatives.
Senate
In its pre-election forecast, The Economist believed that the Democrats had an 80% chance of grabbing control of the Senate. The Republicans have had power in the Senate since the 113th Congress (2013-2015). Of the 33 seats on the ballot, 23 of them were Republicans seeking reelection. For the GOP to have so many seats up for reelection, especially with several being in swing states, things looked grim for their caucus.
The reality? The Republicans have only a net loss of one seat. The current tally is 49-48, in favor of Republicans, but Alaska will likely elect their respective Republican incumbent following the completion of vote tabulations.
The two remaining seats lie in Georgia. Both races saw Republicans holding the lead but neither candidate was able to garner the 50% threshold required in Georgia, which will force runoff elections. These will take place on Jan. 5. Although the Peach State saw high Democratic turnout last week, it is unlikely that they can bolster that kind of strength again in January. If that proves to be true, Mitch McConnell and the Republicans will hold a 52-48 majority in the Senate.
Presidency
Most media outlets have "called" the presidential election in Joe Biden's favor, but this does not carry the weight of law, only that of public perception. Trump is well within his legal rights to pursue litigation in any of the states where voting discrepancies have occurred. After all, Bush v. Gore decided the fate of the 2000 presidential election nearly 40 days after Election Day. With that, the Electoral College vote does not take place until Dec. 14.
Both Biden and Trump received the first and second greatest vote shares in American history with over 77 and 72 million votes respectively.
For four years, mainstream media has  promulgated the narrative that Trump's Republican Party is incapable of establishing diverse support. Last week, we learned again that they got it wrong. Trump acquired the largest share of non-white votes of any Republican candidate for president since 1960. From 2016, the president increased his share among Black male voters by 5% and Black women by 4%. Latinos in Florida aided the president in winning the state's 29 electoral votes. In Zapata County, consisting of over 90% Hispanics, Trump won 52% of the votes. Zapata was awarded to Clinton four years ago. Ironically enough, the 45th president lost support from white voters in several swing states.
Albeit the president has an uphill battle in the courts, this election proved that the Republican Party is a working-class party that will continue to expand and become more diverse. After all, Biden received more than twice as much as Trump in campaign contributions from billionaires. That variable alone sounds out of touch with average working-class Americans.
What Happened?
How were the Republicans able to prevent a blue Democratic wave from sweeping across the nation?
Andrew Yang, a businessman and former Democratic candidate for president, shared his take on the election results: "The Democratic Party, unfortunately, has taken on this role of the coastal urban elites who are more concerned about policing various cultural issues than improving their way of life that has been declining for years."
Yang's analysis is an accurate depiction of the Democratic Party's failure to understand issues Americans care about. The party has been tailoring to a small progressive faction that essentially dictates their platform. After Election Day, moderate Democrats in middle America let Pelosi know their frustrations about how she has allowed the platform to deviate away from rational pragmatic approaches. Any national party that allows notions of defunding the police, calls America an evil place, embraces socialism and tries to subvert political adversaries through censorship will likely pay the price at the ballot box.
Studies have shown that broadcast media coverage has been around 90% negative towards Trump throughout his presidency. After witnessing the GOP's performance last week, one has to wonder how the party of Lincoln would fare with more honest coverage.
If members of the media and the Democratic Party continue to alienate half the country and push for blacklisting Trump supporters, 2022 and 2024 could see heavy red waves.