Three Records Shattered by JCU Women at SPIRE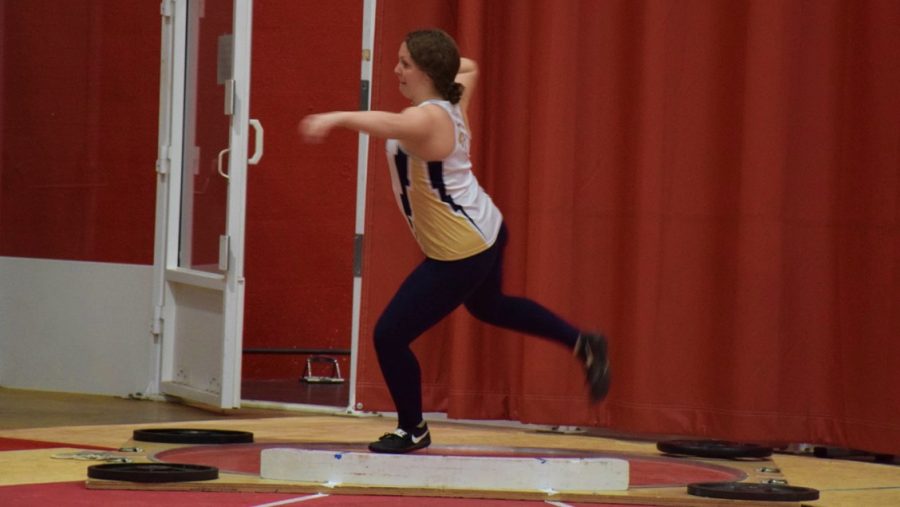 There was no shortage of success for the John Carroll University women's track and field team at the Midwest Open this past weekend at the SPIRE Institute in Geneva, Ohio.
In terms of success, individually the Blue and Gold had strong showings from many — which led to three school records that were broken.
Any record that stands in the way of junior Ashura Powell does not stand a chance of remaining there long. For the second consecutive week, Powell broke a record. This time, it was in the 400-meter dash — she won the race with a time of 57.98, beating her own record.
Freshman Cameron Bujaucius continued her good fortune from the cross country season to track and field. Bujaucius broke the school record in the 3000-meter dash by completing the race in 10:12.82. She placed third overall in the competition.
Last but not least, freshman thrower Olivia Hurtt has made one strong impression for the Blue and Gold. Hurtt notched a 14.71 meter weight throw, breaking the previous school record of 14.38 meters. She placed second in the event.
Although here were no additional records broken, the Blue Streaks still fared quite well.
Freshman Courtney Phoennik won the triple jump with a stamp of 11.04 meters. Just behind Phoennik (but not too far behind) was freshman Maria DeLuca, who jumped 10.71 meters, good for a second place finish. Placing fourth was Katelyn Frandanisa at 10.53 meters.
Junior Nicole Linn finished fourth in the high jump, clearing 1.58 meters.
JCU junior Alainna Schmidt ran the 600-meter race in 1:43.69, snatching a sixth place finish.
In the team related event, Kendall Miller, Mary Claire Smeltzer, Autumn Hale and Powell claimed second the 4 x 400 relay in 3:59.06.
The event was unscored, so only individual winnings were of note.
Next on the schedule for the Blue and Gold is the Mid-Major Invitational on Feb. 1 at Youngstown State.