JCU offering free rapid COVID-19 tests to students
John Carroll University is offering free rapid COVID-19 testing today and tomorrow for students living in areas surrounding campus. The university announced the testing in an email sent out by the Dean of Students on Nov. 11. 
Despite the large supply of tests, the time slots for testing are full.  Sherri Crahen, interim vice provost for Student Affairs and Dean of Students, told The Carroll News, "The response from students has been great." Still, it is highly recommended that students get tested somewhere before returning home to their families. 
In the email, the University strongly encouraged students to get a COVID-19 test prior to returning home to visit their families for Thanksgiving. Testing is being offered Monday, Nov. 16 and Tuesday, Nov. 17 from 10 a.m. to 4 p.m. Testing will take place in the Student Health Center located in the basement of Murphy Hall.  
With the recent surge of COVID-19 cases in Cuyahoga county, the likelihood of spreading COVID-19 to family members while traveling has increased. The CDC reported, "Travel increases your chance of getting and spreading COVID-19." As always, the CDC recommends those traveling to wear a mask at all times, practice social distancing of six feet or more from other people and to wash your hands often.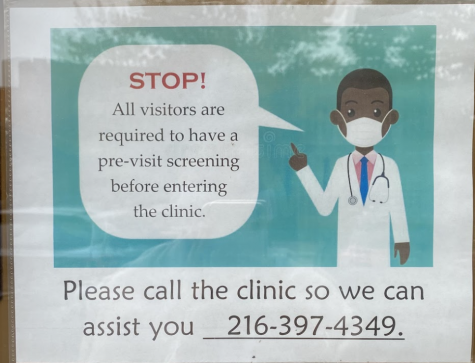 Clearly, JCU students who have decided to get tested are taking the necessary precautions regarding upcoming travel for the Thanksgiving break. 
  Before the spring semester, students are required to download the #CampusClear app to track their symptoms. The Carroll News will continue to release stories on the developing requirements for students.