COLUMN: Top-10 NBA Players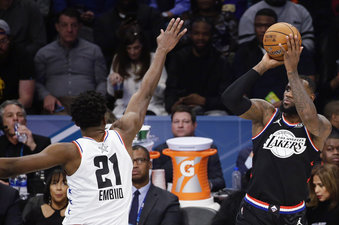 Have you ever thought, who are the 10 best players in the NBA right now? It sounds random and, to some extent, it is, but I have been interested in breaking down who I believe these 10 players are. My criteria for ranking is based upon the idea of, "Which 10 players would you take to start an NBA franchise with?"
Additionally, I have taken into account career success, current season success, team success, statistical averages and a few other factors. Here are my rankings, counting down from No. 10.
No. 10 Russell Westbrook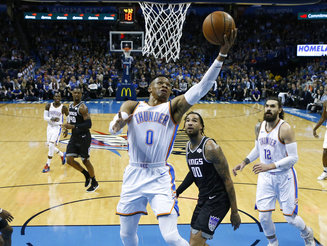 The 2016-17 MVP has had a down year on the scoring end for the Oklahoma City Thunder, but he is averaging a magnificent double-double with a career-high 10.9 assists and 11.3 rebounds.
It would be insane to say Westbrook is not one of the 10 best players in the NBA, but I am not sure if I can say wholeheartedly that Westbrook is better than the nine I have ranked before him. The guy I have ranked at number eight is a reason why Westbrook is at No. 10.
No. 9 Joel Embiid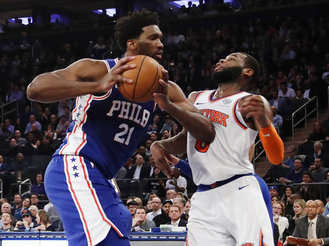 Embiid is becoming one of the best players in the NBA, and he has only played for three seasons. The Philadelphia 76ers were one of the worst teams in basketball and then became one of the best with Embiid healthy.
His point-per-game averages are up over five points from a year ago (now averaging 27.3 points per game), along with an increase in average rebounds (13.5). There is a real argument to be made that Embiid is a candidate for the MVP trophy, and quite frankly, I think he is being overlooked.
No. 8 Paul George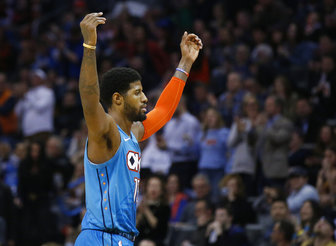 To say that I had a tough time not putting Paul George in the top five was an understatement. However, based upon the criteria that I set out for this specific set of rankings, I believe George at eight is fair.
He has had a fantastic 2018-19 season, which has resulted in his being a firm MVP candidate for this season. George is averaging a career high in points (28.6), rebounds (8.1) and assists (4.3) in his first season for the Thunder. I had the opportunity to watch George play in the first round of the 2016-17 playoffs, and he is absolutely one of the best players in the NBA.
No. 7 Kawhi Leonard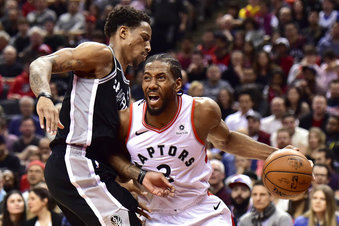 Leonard has made the argument in years past that he is the third-best player in the league when healthy, and he is making that argument once again with a new team in the Toronto Raptors. But in my book, he's not there yet.
In his first season with the Raptors, Leonard is averaging a career-high 26.8 points per game and has added 7.6 rebounds and 3.3 assists on average.
No. 6 Steph Curry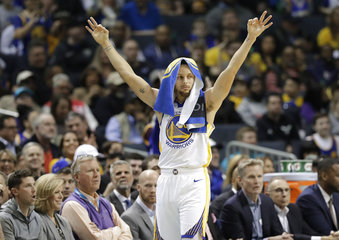 With Kevin Durant being on the same team as Curry, it sometimes places the two-time NBA MVP in the shadow of one of the greatest shooters of all-time.
What Curry has done from behind the arc has been unbelievable, as he's averaging a career-high five three-pointers per game. On a team filled with superstars, Curry is still averaging 28.3 points per game on 44 percent shooting from three-point.
No. 5 Anthony Davis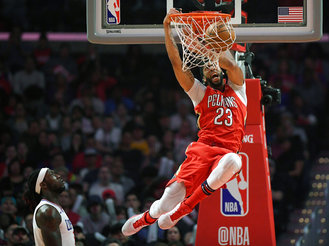 Davis' request to be traded from the New Orleans Pelicans has taken the NBA by a whirlwind and has created an absolute frenzy. The trade deadline has come and gone, and Davis is set to be moved for a massive return during the summer of 2019.
There is absolutely an argument to be made that Davis is the third-best player in the NBA, but his inability to consistently stay healthy has pushed him slightly down my list. In his seventh NBA season, Davis is averaging 27.5 points per game and has contributed 12.9 rebounds in 48 games. His mid-season trade request has decreased his MVP value.
No. 4 James Harden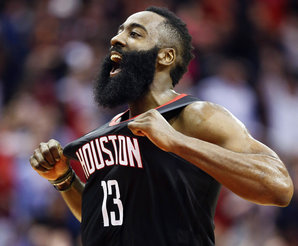 Harden has had an absolutely remarkable season, with statistics that have never been recorded before. In 32 consecutive games, Harden has scored 30 points or more. Additionally, he has recorded double-digit assists 16 times and double-digit rebounds 12 times this season.
It is difficult to argue not giving Harden the MVP trophy for the second straight year. The second half of the season still awaits, but his 2018-19 season has been memorable.
No. 3 Giannis Antetokounmpo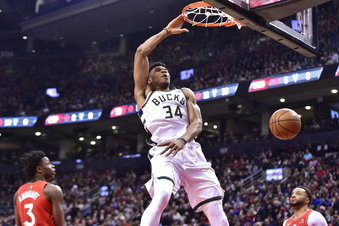 I will never forget the day two-three years ago when I was listening to a podcast that ESPN analyst Brian Windhorst was appearing on. "Windy" said on that podcast that executives around the NBA believed "Greek Freak" would be the best player in the Eastern Conference by the time 2018-19 rolled around — and he was right.
Antetokounmpo is averaging a career-high 27 points and 12.6 rebounds on a per game basis, and shooting 58 percent from the field while doing so. He is my early favorite for 2018-19 MVP.
No. 2 Kevin Durant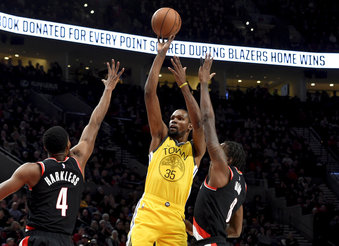 The older LeBron James gets, the more Durant has a chance of closing the gap between the two — and they're relatively close.
Place aside Durant's move to join one of the best teams in NBA history. An MVP trophy, two finals MVPs and six first-time all-NBA selections speak for themselves. When it's all said and done, Durant will be a top-10 all-time player in the association.
No. 1 LeBron James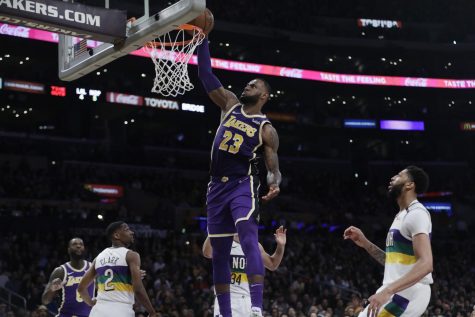 James was not a hard player to rank, considering he is the best basketball player in the world and the greatest of all time. If you would ask all 30 NBA general managers who they would take to start their franchise, it would be James and there would be no argument.
Despite a new team, a new conference and a fair share of nagging injuries, James has had yet another great season. In his 11th NBA season, he is averaging 26.9 points, 8.7 rebounds and 7.8 assists per game.