Taylor's column: Allow me to introduce myself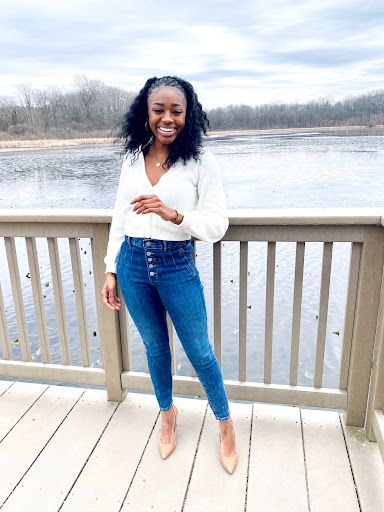 As I start my first year working as the campus editor for The Carroll News, I thought it was only best to briefly introduce myself in my first column! 
So, let me begin with the basics. My name is Taylor Anthony, and I am from Massillon, Ohio which is a small suburban town about an hour south of Cleveland. Massillon is about 20 minutes from Canton, Ohio, which is the home of the Professional Football Hall of Fame. 
 I am a junior, which still feels a little unreal, and I am majoring in Communication with a concentration in Digital Media and a minor in Spanish. Along with my Carroll News involvement, I am also vice president of John Carroll TV, a sprinter on the track and field team and the intern for the Center for Student Diversity and Inclusion. 
For as long as I can remember, I've wanted to work in a field in which I would be helping others, but I wasn't sure what that career path would be. When it came time to decide on a major, I was considering medical or law school after my undergraduate years at JCU. While law school still isn't completely out of the question, medical school definitely is. 
I've always had a passion for public speaking and advocacy which led me to major in communication. Speaking up for what you believe in initiates change to make a difference in this world. Our voices are truly something bigger than ourselves and I hope to one day have the privilege to use my platform, as an aspiring multimedia journalist, to give a voice to the voiceless. 
My internship this semester at the Center for Student Diversity and Inclusion allows me to help bring visibility to underrepresented populations in our campus community. CSDI provides support and resources to make a difference in the lives of students, which aligns with my aspiration to help others. 
Now that I am a junior, it's time to start asking myself what's next? My junior and senior year will go by very fast and, before I know it, I will be preparing for graduation—something I am not ready to even think about. It feels like I just started my first year here at John Carroll and now I am more than halfway done. 
I have already started looking into masters' programs at universities with prominent graduate communication or journalism programs, and I plan to start visiting some of them this summer. I would love to live in a city while I am young and working on my master's degree and eventually, I hope to start a career in the media. 
I will continue to set goals for myself and further my ambition. While I don't know what my future endeavors may entail, I truly believe that the best is yet to come.