The impact of police brutality for the U.S.
On New Year's Eve of 2010-2011, at a West 6th bar, John Carroll graduate Chris Rivero had a jaw-dropping and frightening encounter. It began with a police officer investigating his male friend for using the women's bathroom. Later, when Rivero and the officer had settled their conversation, Rivero left the bar. 
Rivero was walking away from the bar when a police officer suddenly threw him up against a light pole on West 6th. The officer restrained him, used profanity and degraded him for no apparent reason. His friend got involved in an attempt to help Rivero. An officer then punched the friend in the face, escalating the situation violently and involving numerous officers.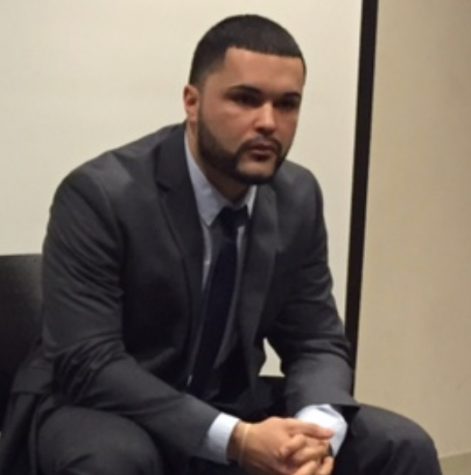 Today Rivero is a criminal defense, immigration and civil litigation attorney. At a 2015 program on police violence at John Carroll, Rivero explained that this 2010 encounter had been a life-changing, first-hand experience of police violence. Rivero, son of an Afro-Cuban father and Hispanic mother, believed that his race was the reason for this extremely traumatic encounter. 
"I had gone against the grain for so long. It's so exhausting to succeed, growing up the way I had grown up," he said, visibly fighting strong emotions as he spoke. "I 100% believe to this day that I could have ended up on one of these long lists of names of people who have been killed by police," Rivero said to an audience at John Carroll University in 2015. He was looking, in the 2020 election, to see a candidate step in, eradicate this issue and create change.
"It would definitely be Joe Biden," Rivero explained in a recent interview. According to Professor Carrie Buchanan, who had Rivero as a student while he attended John Carroll, his perspective in those days was very conservative. "I'm surprised to see his support for Biden as he had always expressed a conservative point of view during class," stated Buchanan. 
"Joe Biden will likely re-examine policing," Rivero stated when asked who he thought would be the better candidate to tackle police violence.
Police violence takes place across a wide variety of situations. "Twenty-five percent of police shootings were in response to mental health cases," stated Aaryn Green, Ph.D., the diversity fellow at John Carroll's Center for Student Diversity and Inclusion. She said Americans often call the police for help in order to assist a person who suffers from mental health issues, yet sometimes, a shooting occurs instead. This is because of the lack of police training on how to respond to mental health cases, Green explained. 
"Many instances can be classified under police brutality," Green noted. 
Many lives have been lost due to police brutality, each with their own story, life and family.
One of the issues near and dear to Green's heart in the 2020 election was defunding the police, which she described as reallocating some police funding to other services such as mental health workers. She emphasized that because of the widespread police brutality in 2020 alone, some defunding should occur.
Green explained that police need better policies, including procedures for cases involving mental health and health care. Though many people call the police to help with those experiencing mental health issues, the police are not trained to assist in these situations. 
"Taxpayer money is paying for them to not be held accountable," Green exclaimed. She emphasized the need for policies that focus on transparency, better training and accountability for police actions.
Breonna Taylor's case has caused uprisings throughout the United States. Taylor and her boyfriend were shot and killed by Louisville police officers in March during a raid on her apartment, according to the New York Times. A grand jury has indicted a former Louisville police officer for three counts of wanton endangerment. He pled not guilty along with the two other officers who fired shots, and no one was charged with Taylor's killing, according to the New York Times. 
"This means that no one was found guilty for Taylor's death," Green exclaimed. "This case was incredibly ill-handled, and it speaks to the core of the unrest." 
Green discussed how transparency is lacking in the Louisville police department, as shown by how long it took to release the verdict of this case. 
This is one of the greatest problems with the police today, Green described. "Only one officer was charged, (and he was charged only) with wanton endangerment, thus meaning a literal wall had more precedent than Breonna Taylor," Green stated.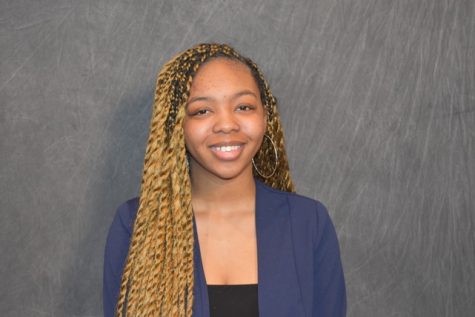 According to the New York Times, the Taylor family attorney, Ben Crump, indicated disappointment with this decision quickly after the grand jury announced its indictment.
African American rights activist Naudia Loftis, a 2020 John Carroll graduate, was also interviewed on this subject and spoke to many of the same issues as Green. 
"I do not understand how if the police wear cameras on their uniforms, the Kentucky government is not releasing the video footage?" said Loftis. "I just feel that something is being obstructed in this case," Loftis stated. "Justice is people being held accountable and not being paid a large sum of money to not talk or speak up." 
In this case, injustice prevails once again for the African American community, thus being the reason for so much unrest in America.
Editor's note: This story was updated Dec. 17, 2020, to correct two small errors in the introductory anecdote, concerning Rivero's graduation status relative to the incident and his father's Afro-Cuban heritage.