COLUMN: Indians window is all but closed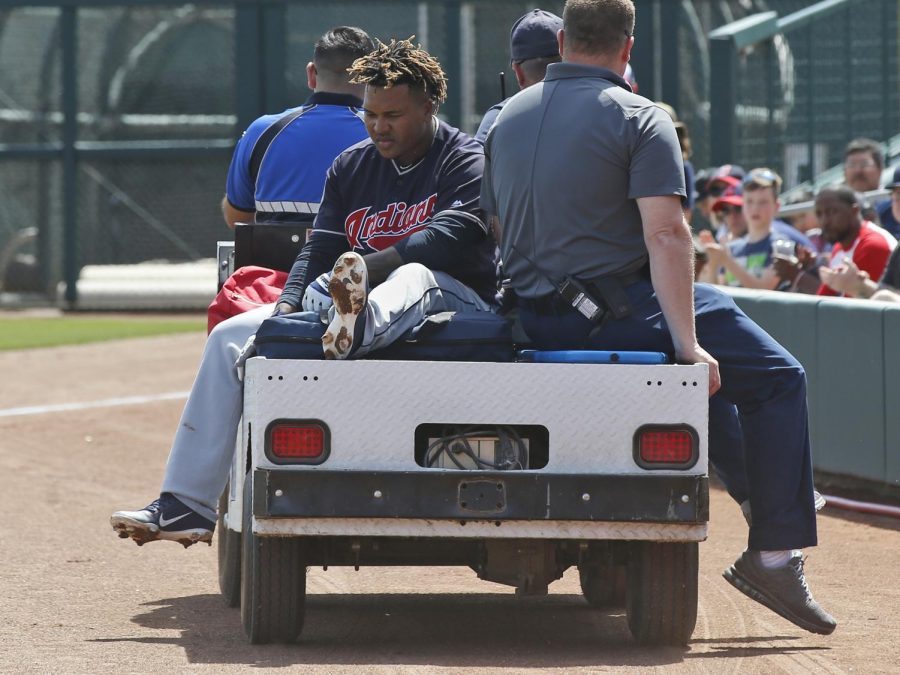 The window is closing, if it hasn't already, for the Cleveland Indians' chance at winning a World Series.
I am sure Manager Terry Francona and President of Baseball Operations Chris Antonetti still wake up in the middle of the night with nightmares about letting a 3-1 lead slip away against the Chicago Cubs three years ago.
I am also sure it does not help that the last two years, the Tribe were in the postseason, but were handed an early exit after lackluster losses.
The American League in the MLB has two past World Series winners (Boston Red Sox and Houston Astros) and they still remain atop the AL. Teams like the New York Yankees and Oakland Athletics are in the position to make the path even tougher for the Indians to get back to the final stage.
This off-season the Tribe did not get better, they got worse. They are stuck with a glaring question mark in the outfield, hardly any power on the offensive end and a bullpen that is bad at best.
As if it could not get any worse, the Tribe will be without two of the MLB's best players to start the season. Editor's Note: Ramirez was cleared to play and is available for opening day against the Minnesota Twins.
Francisco Lindor is sidelined with a calf strain and most recently a sprained ankle, and José Ramírez was carted off the field after being struck in the knee during an at-bat. If Ramirez does play, can we be sure he will be 100 percent to start the season? Two-time All-Star Jason Kipnis will also start the season on the disabled list.
So now, here's what the Indians are left with: in the infield, Max Moroz starting at third base, Eric Stamets starting at shortstop and Brad Miller starting at second base. Credit to you if you have even heard of any of those guys.
Additionally, they'll have a first baseman starting in left field (Jake Bauers), a guy coming off a life-threatening illness in center field (Leonys Martin) and Tyler Naquin in right field. The crazy thing is, that may be their strength at this moment!
Of course, you cannot exclude the Tribe has one of the best rotations in baseball with two-time Cy Young award winner Corey Kluber, All-Star Trevor Bauer, and some really good arms in Carlos Carrasco, Mike Clevinger, and Shane Bieber. However, the worry there is the starting pitching staff having to go pitch far into games because of a bullpen that finds difficulty in winning games in the final innings.
Yeah, so that whole window thing, it's pretty much shut. The only thing keeping it cracked is one of the worst divisions in MLB history and, even then, I don't know if that will keep the window open any longer.