Streaks of the Week (5/2)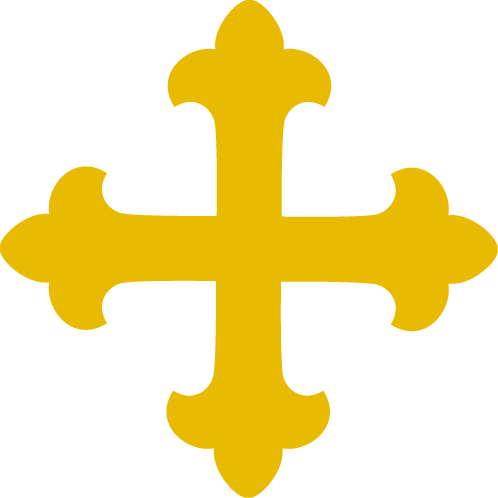 Each week The Carroll News sports section names five Blue Streak athletes "Streaks of the Week". Congratulations to this week's athletes on their outstanding performances.
Women's Track & Field: Freshman, Lucia Cannata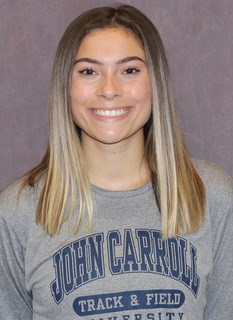 A stellar freshman campaign resulted in being honored as OAC Female Sprinter of the Year. She was OAC Champion in the 100m, 200m, 4x100m, 4x400m, and an All-Great Lakes Region honoree during the indoor season.
Men's Lacrosse: Junior, Skyler Blake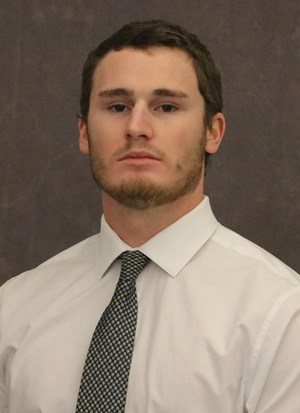 Blake's seven goals against Ohio Northern helped the Blue Streaks punch their ticket to their fifth consecutive OAC Tournament. His seven goals were the second amount of goals scored in a single game in his career at JCU.
Men's Golf: Senior, D.J. Smith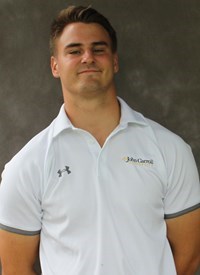 His score of 75 strokes at the OAC Championship at Hudson Country Club on April 27 was the highest individual score for the Blue Streaks. Additionally, that score earned him co-medalist honors in the tournament.
Baseball: Senior, Patrick Keohane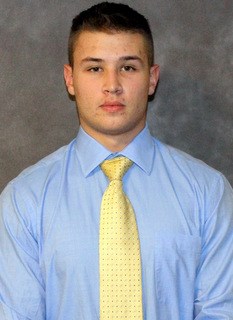 In the first game of the Blue Streaks double-header against Marietta, Keohane went 5-for-5, earning him Streak of the Week honors for the second consecutive week. He also became the program leader in hits and runs.
Softball: Freshman, Emma Gurley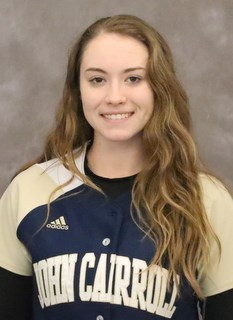 In a double-header down at Marietta against the Pioneers, Gurley was 5-for-6 at the plate through both games. In a game one, she notched an RBI single in the seventh inning.  She also tallied one run scored in the first game as well.