The 24-year-quest to make it back to the dance has begun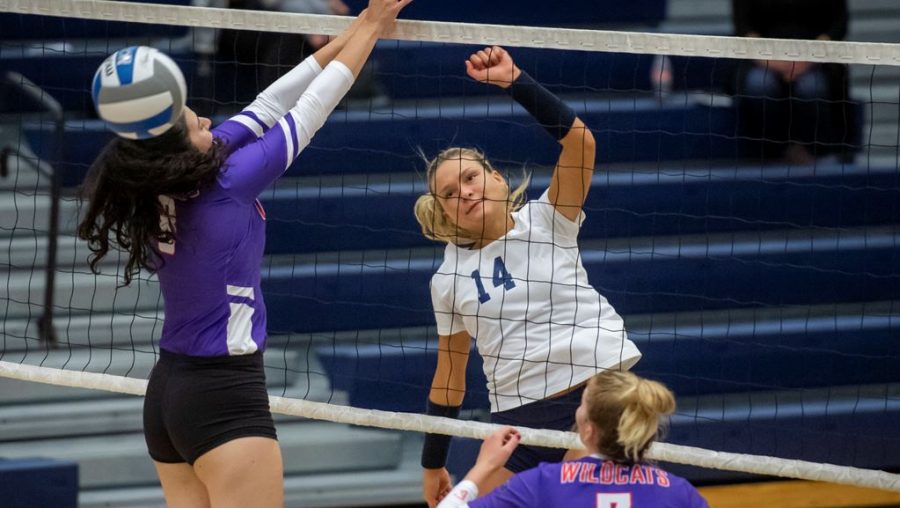 When the plane touched down in Portland, Oregon, Thursday, Aug. 29, the Blue Streaks' quest to make it back to the NCAA tournament in women's volleyball for the first time since 1995 began.
The Blue and Gold spent Labor Day weekend on the West Coast, laboring against four opponents in two days. They came back to University Heights with three wins and unbreakable team chemistry.
"Our team bonded very quickly this year, and the trip to Oregon definitely contributed highly to that," said sophomore Cassi Calamunci. "Getting to explore a new place while playing high-level volleyball together was a great start to the season."
Calamunci has been essential to the team's success early on in the 2019 season. She is the team leader in kills, with 163, which puts her at 73rd out of 250 in the nation. In her second year with the program, she said she has noticed significant improvements over last season.
"The confidence among our team this year is one of the biggest differences from last year to now," she said. "We believe in our ability to win every game."
The Blue Streaks have won plenty of games this season, 12 of them to be exact. With only three losses, JCU is off to its best start since 2014.
Only three non-conference games remain before the gauntlet of Ohio Athletic Conference play begins. Even with a fierce start, JCU sits in fifth place in the OAC standings through non-conference play.
In nine days, they'll open OAC play against second-place Muskingum (13-1). 
"We are building up our momentum every game, in preparation for OAC play," said Calamunci. "Our conference is crazy competitive.
"We are excited to continue to work hard every day so we peak at just the right time and are ready for conference games."