SUPB becomes University Club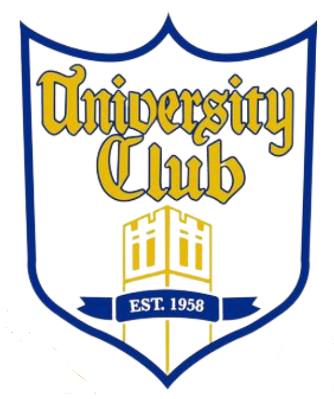 Founded in 1958, the JCU University Club originally consisted solely of men and was in charge of programming on campus. The organization has had a rich history; including bringing Bruce Springsteen to campus for the 1975 Welcome Back Concert as well as many other notable artists. When the University Club officially transformed into the Student Union Programming Board (SUPB) in the late 1980s, it was believed to be the end of a legacy. Little did the John Carroll community know, the University Club would return in full swing.
Fast forward to 2022, SUPB is now co-ed and every member has a specific role that needs to be fulfilled. Alumni of the University Club were approached in early 2021 and asked how they can help impact the student experience. In April 2022, the current SUPB executive board was asked how they would feel about changing their name back to the University Club. After discussing, the team unanimously decided that it would be a good idea. The team believed that it would help strengthen relations with alumni as well as revive earlier traditions on campus. 
"​​We are really excited to bring the heritage of the UClub back to John Carroll's campus. Learning from their challenges and their stories really made us realize that we have all had similar experiences in our positions. Our events aren't changing so we hope to see everyone again this semester each weekend!" Evan Welsh '23 told The Carroll News.
David Vitatoe, Assistant Vice President of Alumni Relations, told The Carroll News that SUPB's name transformation back to the UClub is extremely iconic. 
"It's important to be forward-facing in all that we do at John Carroll," said Vitatoe. "That said, I've always felt that we need to understand where we've been, how we got here, and the stories and traditions of our great university. The name change was a small gesture, but our current student leaders deserve a great deal of credit for understanding the significance of the change and for embracing our history. They know that they stand on the shoulders of those who came before them, we all do. As a result, not only are our University Club alumni grateful, but our entire alumni community celebrates the return of the legendary University Club name on campus. It's a special moment for JCU."
It is possible that alumni will be returning for future concerts and larger events. As always, current students are always welcome at any event put on by the University Club. Upcoming events include Streak the Center, Coffee Crawl and Thrift Haul, and Goat Yoga on the Quad!