COLUMN: The Cleveland Indians were better in '19 but actually worse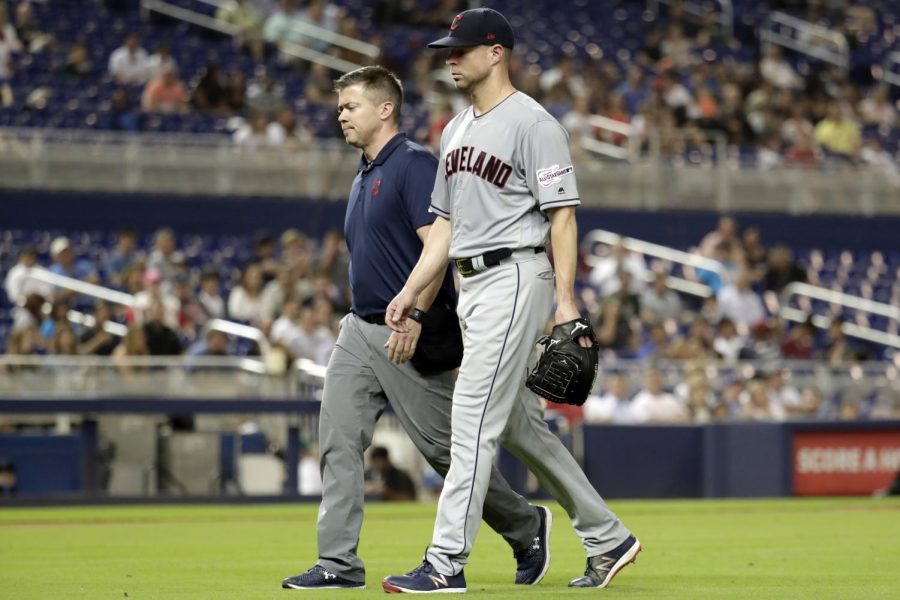 Last season, the Cleveland Indians won 91 games and made the postseason. At the conclusion of 2019, the Tribe was victorious in 93 outings. The result — missing the playoffs for the first time in three years.
There are so many factors to consider when digesting the fact that despite the additional success, the Tribe's season was cut short. The most obvious factor: the Minnesota Twins.
In 2018, the Twins finished 78-84 and 13 games behind first place in the American League Central Division. This year, the Twins improved to win 101 matchups, leaving the Indians playing catch-up all season.
Except, the Indians never caught up.
There is an argument to be made that Cleveland actually performed worse than last year, despite winning an additional two games.
Two-time Cy Young Award-winner Corey Kluber only started seven games, missing the next five months with a broken arm and then an oblique strain that happened while rehabing the arm injury. 
Starting pitcher Trevor Bauer received 13 points (T-6th most) in the AL Cy Young voting in 2018. This year, he was traded to the Cincinnati Reds mid-season to save money in the future and also prevent headaches for manager Terry Francona.
Third baseman Jose Ramirez, who twice has finished third in the AL MVP voting, had an abysmal .218 batting average in the first half of the season. 
Meanwhile, the Twins just kept setting records. Minnesota became the first team in MLB history to have five players hit 30 home runs in one season. That statistic assisted the Twins in hitting the most home runs as a team in league history too.
The reigning World Series Champions, the Boston Red Sox, missed the playoffs outright.
Baseball is weird.
It was not all bad for the Indians, as they hit their stride in the second half of the season but cooled off as autumn approached. Aided by midseason acquisitions — power hitters Yasiel Puig and Franmil Reyes — the Tribe powered their way back into the postseason race.
But when it mattered most, Cleveland didn't rock. Being swept by the Tampa Bay Rays in late August and dropping two losses against the Twins in mid-September left the Indians without an encore.
It was a good run and, hopefully, the race to the World Series isn't over yet. But for now, it brakes for a pit stop.