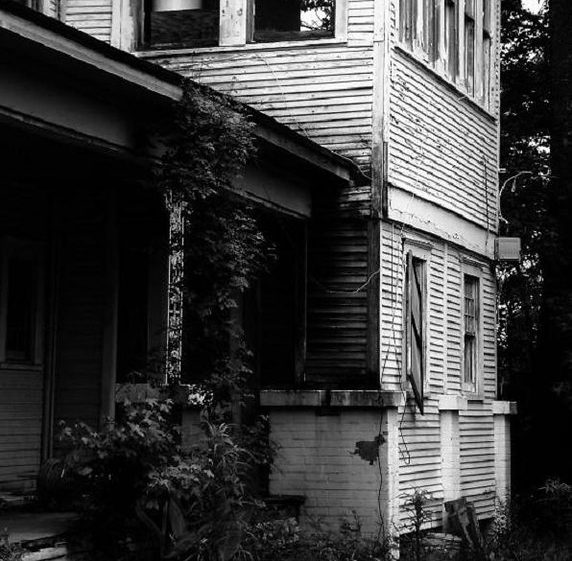 Although I have been removed from my previous role as the man-eating chicken at Fright Night in southern West Virginia for about three years, I still miss the rush that working haunted attractions brings. Spending six hours each night popping out of various corridors and scaring weary customers is a sensation that I wish I could revisit during this time of the year. 
Because of my tenure as the person conducting the frights for excited patrons, I seldom got to experience what it was like to be on the other side of the horror; I was always the scarer and never the scared. However, this past month, the roles were reversed.
On both Oct. 7 and Oct. 13 (yes, I went two weekends in a row) I ventured out to the unfamiliar lands of Old Brooklyn to what has been dubbed "Cleveland's largest and scariest indoor haunted attraction." After a 20-minute car ride, I arrived at an old furniture store, refurbished to be what is now called Nightmare Cleveland.
This attraction originally caught my eye on a whim after Hailey Sackoor '25 randomly suggested on one-off night that we should go to a haunted house. Never being one to turn down a spooky adventure, I happily obliged. Sackoor originally chose the trail and, since I know no other haunted establishments other than my own back home, I agreed that Nightmare Cleveland would be a fun and horrifying experience. 
With little information on the plot behind the enterprise, save for a bleak and intriguing trailer on their website, both of us went in entirely blind. This naivety carried over to our ticket purchases where we each paid an extra $10 to receive the "touch pass," a glowing necklace which gives the actors free rein to grab, spin, spray, and terrify you past the normal guise that the everyday frequenter experiences. Needless to say, we had no idea what was ahead.
After arriving and waiting a relatively short time (especially compared to the nearly two hours it took Logan Sindone '24 and Aliyah Shammata '24 to get into the house the next week), we were greeted in the queue line by both a mad scientist who spouted strange proverbs as well as a gas-masked man who shoved me out of his way twice.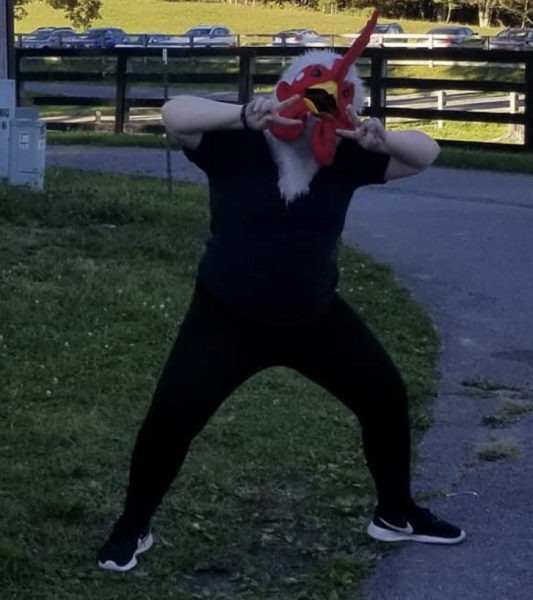 Once inside, we were greeted by an interesting and well done pre-show that explained the basis behind the haunt; both Sackoor and I were going to witness "scientific revelations" in the face of artificial intelligence. 
As an important side note: I can stand a lot of things when it comes to Halloween. Rampaging men with chainsaws and killer clowns doesn't phase me. However, there are three things that make my blood run cold this time of year: aliens, robots and zombies. How lucky was I that all three of those things were the premier facets of Nightmare Cleveland! Needless to say, after I realized what was ahead, I started to get a bit nervous.
Following the quick exposition, Sackoor and I were shuffled inside to a world of horrors. While I do not know the logistics of what qualifies as a spoiler alert for a haunted house, I will exercise caution and save some of the crazier aspects of this attraction up to the imagination. 
To briefly discuss what we witnessed, Sackoor and I were both bear hugged, spun around, shoved and grasped at multiple times throughout the night. At one point, one actress during the latter half of the experience took my beanie off to "search for lice" then assured me she would "place some bugs in there" before the night was done. We saw things ranging from the mildly unsettling to the completely grotesque, preying on the entomophobia of even the strongest of stomachs. 
From being on the other side of the haunt experience for three years, I can tell this is a well run attraction. The performers had amazing makeup and were adorned with fantastical special effects pieces that were so lifelike they made me squirm. The attention to detail throughout the haunted house was also superb. Abhorrent props of slime and gore were wonderfully juxtaposed with the atmosphere of a once pristine lab where scientific innovations paved the way for revelations, but have since caused catastrophe. 
Compared to other haunts in the area, this experience was absolutely breathtaking. What sets it apart from its competitors is that Nightmare Cleveland completely immerses you in a world that is shattered by the evolution of human knowledge. The parallel between science as we know it and what we see inside this haunted house is startling and completely engrossing. 
Overall, I highly recommend that anyone interested in the spooky season visits Nightmare Cleveland. However, it is rather intense so those who shy away from the fright of Halloween may find themselves more comfortable carving pumpkins or watching the gore from behind a television screen. Yet, if you chase fear or have an appreciation for the art that accompanies this holiday, this haunted house is for you.