COLUMN: Here's what the Browns need to do with OBJ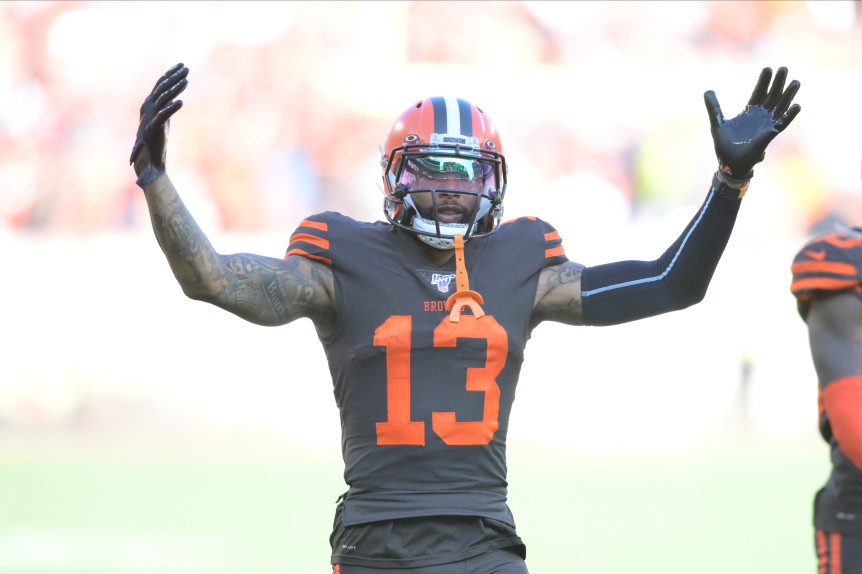 The Browns knew what they were getting when they acquired superstar wide receiver Odell Beckham Jr. via trade last spring.
They knew he'd sit out practices, wear flashy jewelry during games and alter his uniform. Most importantly, they knew he'd be under the media's microscope. Every little thing he said or did would be blown out of proportion.
So it should come as no surprise that, in the midst of Beckham Jr.'s worst season of his professional career, there were, of course, going to be rumblings that he wants out of Cleveland.
On Sunday, Dec. 12, Fox Sports' Jay Glazer reported that Beckham had told opposing coaches and players that he wants out of Cleveland and wants other teams to "come get me."
What's next?
The Browns traded for Beckham knowing they were getting one of the best playmakers the NFL has ever seen. They knew everything else that came with it. However, when they paired him with his best friend — fellow Browns receiver Jarvis Landry — all was supposed to work out.
Well, that's not the case.
The Browns have a lot invested in Beckham. They traded their 2019 first round pick and budding star safety Jabrill Peppers to the New York Giants for the All-Pro pass catcher.
According to the stipulations of Beckham's contract via Sportrac, he is guaranteed $11.25 million on March 20. So, the Browns will have to make a decision by then.
Beckham's trade value has taken a nose-dive. In 2019, he is on pace for a marginal career low in receptions, receiving yards and touchdowns. That's no surprise considering the struggles the Browns have faced on offense. Beckham has also been dealing with a sports hernia injury for the entirety of the 2019 season. 
The Browns have Super Bowl aspirations, and guys like Beckham Jr. are what will get them there. All off-season, people will continue to speculate that he wants out of Cleveland. No matter how much chatter there is, the Browns have to keep Beckham.
There is too much of an investment in Beckham for the Browns to give up on him after one season. Work with him. His best friend Landry is on the team and should keep him level-headed.
If you look at the reasons why Beckham Jr. wants out, you can point to a lack-of-production. That is something relatively simple that can be fixed. The Browns need to make a change at head coach and turn their sights toward their superstar receiver.
As long as OBJ is "gonna get his" — payday and passes thrown his way — he'll be just fine in Cleveland.
You knew it would go like this. Trust the process.