Four Years I'll Remember Forever
Before I get into a long reflection on my last four years, I want to express my deepest gratitude to The Carroll News for giving me the opportunity to express myself, challenge myself, lead and, most of all, learn. To my friends and teammates that I've had the blessing of getting to know each year, thank you for inspiring me, pushing me to do better and providing me with so many hilarious memories to look back on. I'll miss late Tuesday deadline nights more than you know. To both advisers I was able to work with, Bob Noll and Dr. B, thank you for becoming mentors for me and helping me grow both personally and professionally. Thank you, Bob, for encouraging me to join the newspaper from the first day I visited Carroll and helping me grow as a writer and editor. Thank you, Dr. B, for your constant support and teaching me to believe in myself as a leader. You truly taught me something new every day, and I'll always value your wisdom and kind spirit. I'm so grateful for my Carroll News experience and I'll cherish it forever.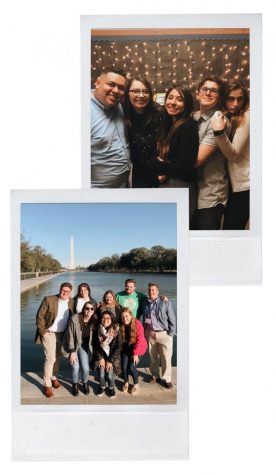 Ask anyone who knew me before college: I was terrified. Sure, I was looking forward to a new experience and a new chapter in my life. But more than anything, I was terrified to be completely on my own for the first time in my life. I didn't want to say goodbye to my family, and I hated that I had to move in early for an orientation week devoted to forcing me to step outside of my comfort zone and spark conversations with people I had never met before — an introvert's worst nightmare. 
Move-in day was just as emotional as expected, and I spent much of the day in tears, unable to process that the next four years of my life were officially starting. It was a whirlwind of a day that felt like it would never end. But there was one small moment of peace that reassured me that it was all going to  be ok, and I remember it just as clearly almost four years later. 
I was sitting on the front steps of Pacelli where my floor gathered for our first floor meeting. Our RA was going over the typical policies for safety and conduct and, while I tried to pay attention, I was more focused on the peaceful backdrop of Carroll behind her. The sun was setting over Rodman Hall, and there was a cool breeze in the 90-degree summer air as students tossed frisbees on the quad. I heard the sounds of students laughing as they sat at the fountain, which would eventually become one of my favorite spots on campus to hang out with friends who became family. 
After a day filled with homesickness and sadness, I had found a moment of calm and felt certain that this place would become a home. As dusk fell on the quad, I knew in that moment that I would hold onto that memory forever, before it even ended. I already saw my future self looking back on that memory nostalgically and, years later, I can confirm that I do … all the time. I've wanted to freeze countless moments every day since then. I missed so many moments before they even ended, which I feel is a true testament to my time at John Carroll.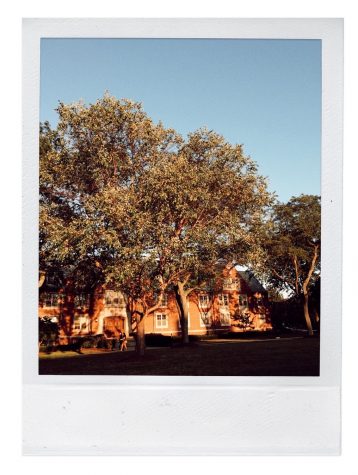 Now, it wasn't necessarily easy or quick to reach a point where I loved college and felt like I had found my place on campus. My first year was filled with ups and downs, and I had plenty of moments where I doubted myself, missed home and felt lonely. During those first few months of adapting to college and a brand new environment, I started to tell myself, "If it were all easy, I would never grow and learn about myself." I carried that mentality with me for the following four years and, boy, did I need it.  
By the end of my first year, John Carroll brought many incredible opportunities and people into my life. My freshman self would be so happy to know that a lot of those friends stuck with me for the years that followed. They became shoulders to cry on during times of stress and loss in my life and reasons to procrastinate writing papers and studying throughout many semesters.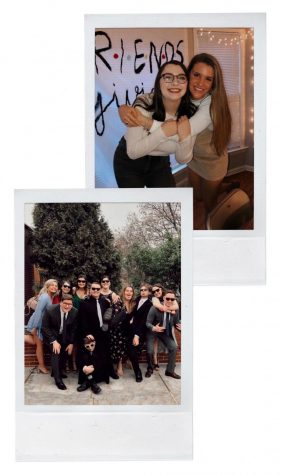 That first year at Carroll taught me to accept the challenges that come my way, step outside of my comfort zone and always push myself to grow into the best version of myself. Those lessons have stayed with me since. Sometimes I wish I could go back and tell myself on move-in day that there was nothing to be scared of, that you'll make some of the best memories of your life. But thinking about it now, I'm glad I didn't know then what I know now. Without facing my fears of change head on, I never would've ended up where I am today. I can't go back and tell my freshman self that everything's going to be ok. She'll come to realize that eventually. All of the challenges and mistakes transformed into some of the best years of my life, years that I'm still not quite ready to say goodbye to.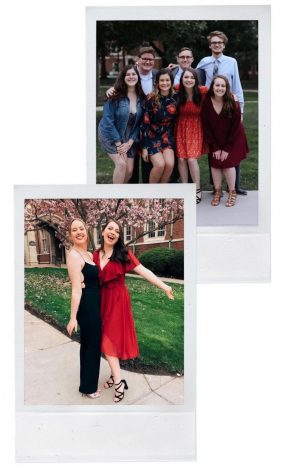 I've ranted in previous columns about how important it is to make the most of every moment of college because it'll fly by faster and faster each year. I feel that it's worth constantly repeating because it's so incredibly true. Now, I feel more thankful than ever that I relished all of the good days before they ended, as Andy Bernard reminds us. For the class of 2020, our senior year came to a halt way faster than we were prepared for. Although it's not the ending we expected, I can say that, in many ways, I feel more connected to the John Carroll community than ever before. Even through all the Zoom meetings and emails, these past few months have shown me that the deep connection the John Carroll community shares will last far beyond the four years I lived on campus. I know that so many classmates share that same love and, for that reason, I know that I picked a special place to call a second home forever. 
I ended my high school senior column with a song lyric and, before you assume that I'm much less cheesy four years later, wellll ….  you're wrong. 
One of the many emo songs I've listened to during my never-ending homesickness from Carroll is "Good Riddance (Time of Your Life)" by Green Day. As Billie Joe Armstrong sings in the chorus, "It's something unpredictable, but in the end it's right. I hope you had the time of your life." 
Saying that the end of our senior year was something unpredictable is certainly an understatement. But, as much as I deeply wish it was different, I know that the current state of our world is so much bigger than me and my last few months of college. All I know is that I truly had the time of my life, and all I can do is feel grateful. I've made lifelong friends that kept me laughing 24/7, gained mentors that often saw more potential in me than I saw in myself and was constantly inspired by others to be the best version of myself. Eight semesters later, I've built a second home that has filled me with countless memories that I've wanted to freeze in time, just like my floor meeting on the steps of Pacelli during move-in day. 
Whether I had 3.75 years or four years, I know that John Carroll was never a place I was ready to say goodbye to. But, as much as I find myself asking, "Now what?" my John Carroll experience has provided me with a foundation and new outlook on life that works to find value in all things, in all stages of life. Carroll has taught me that you don't always have to be sure of yourself and where you are in life. Growth is constant, and it should be celebrated. The unprecedented challenges, fleeting moments of bliss and all the ups and downs in between have helped me to be the person I am now — a student who is deeply sad to see these four years end, but ready and willing to make the most of what's ahead. Thank you for everything, John Carroll. Onward, on.