Having COVID-19 changed my perspective
I attended the Embrace Ambition Summit in New York City during Spring Break on March 5. It was one of the best trips and experiences of my life, yet was less than one week before our lives changed forever. 
On March 9, the second day after spring break, John Carroll announced that campus would be closing at least until Easter Break. Then, the Easter Break reopening became the end of April and the end of April became the end of the school year, and the newest update we have has impacted the fall semester. The newest announcement on Friday Sept. 4 reaffirms what feels like a never-ending series of cancellations. 
In the spring, I remember stuffing some clothes into a plastic bag that I thought would last me the four weeks I would be at home. Meanwhile, other students were loading their futons and flat screens into the flatbed of their parents' truck. I should've thought that through; I wore the same three sweatpants for the rest of the school year. 
COVID-19. It finally caught up to me the first week in July. At first, I thought I had a bad case of strep throat and a slamming headache, but when a CVS Minute Clinic would not even test me for strep without a COVID-19 test, I realized this was not going to end well. 
The Minute Clinic employee tried to help. He sympathized with me and explained, despite what the hospitals and government were saying, it is still a challenge to get a COVID-19 test unless you have a family member who works in a hospital and can pull some strings. Refusal after refusal, referral after referral. After 5 hours, I caved and called the pediatrician I had not seen since I was 19.
Later that day, after a virtual visit with my pediatrician who proceeded to call me "sweetheart" and "honey" like she does with her little kid patients, she instructed me to immediately go to the Akron Children's Hospital testing center. As I walked through the empty halls, I thought this must be what an abandoned hospital looks like. Cold. Empty. Apocalyptic. I probably saw three people in total during my visit, including the nurse who administered my test.
The COVID-19 test felt like what I imagined a lobotomy to be like. The nurse must have hit my brains because it was the most uncomfortable medical test I have ever endured. I did not receive my test results for two more days, but began isolating myself when my pediatrician said I most likely had COVID-19. This was a shame because my mom had been bringing me Advil and Powerade Zero for two days, right to my bedside.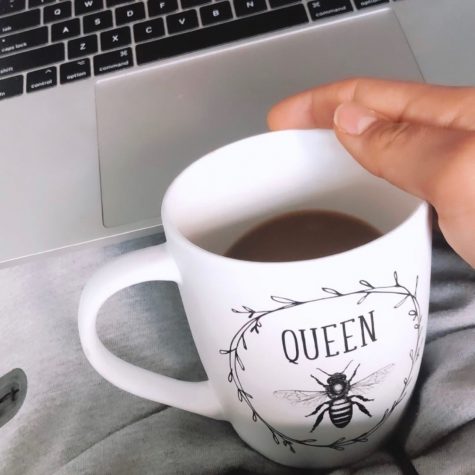 The night before I received my positive test results, I could not fall asleep. I kept telling myself that I was going to be fine. "I am not as sick as I think I am. I will wake up feeling better tomorrow. It is going to be negative." I spent an hour on TikTok learning how to do the manifest trend, where I learned how to verbalize things I want to happen so they manifest into reality. I wanted to manifest into a healthy individual. In reality, I was getting sicker by the hour.
I woke up to a cheerful phone call from the pediatrician's assistant. She sounded so happy and spoke with such benevolence, I thought it must be some good news. Turns out she just has a calming voice that is great for delivering some really bad news and also liked to call me "honey." I was positive. 
After I hung up, I cried like a baby. I was so mad. It was not fair. I had been so cognizant about COVID-19 for nearly four months, the entire summer. I was keen on being a contributor to flattening the curve by not socializing or going out to parties or restaurants. I always wore a mask, only saw people in outdoor areas from a distance, came right home after work and truly followed all protocols recommended. Yet, I still got sick. Really, COVID-19?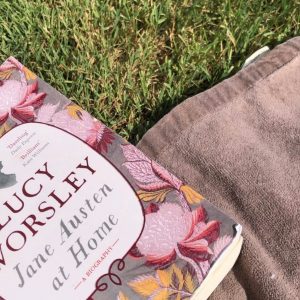 My mom and brother contracted COVID-19 in July too. We had half the Schuellermans down for the count, and the other half doing their best to take care of us and not get sick. All six family members have been living under one roof since March. My mom had slight congestion and a bad case of what I like to call "the krankies". Other than that, she recovered in 10 days along with my brother. I, on the other hand, was sick and isolated for nearly 17 lonely days.
While there were supporters checking in, there were also individuals and families being highly critical of where I'd been, what I'd done and why I did it, as if it was intentional. It felt like I was wearing a scarlet letter, as if I was on trial for something I tried really, really hard not to get. Those same individuals would push my family down one minute and head to a series of crowded graduation parties the next or go on their summer vacation.
They say that 20-somethings have such a high survival rate for COVID-19. They say we should not worry too much about getting "that sick." I was ill enough to the point where I could not catch my breath getting out of bed or even walking to the bathroom across the hall. I was ill enough to go to the ER to get chest X-rays for pneumonia. 
Imagine barely being able to breathe and having to drive yourself to an ER where the doctors greet you with extraterrestrial-looking hazmat suits as you enter through the delivery entrance because you need a chest X-Ray. It does not matter what age you are — COVID-19 affects every individual differently.
Despite the chest pain, congestion, headaches, body aches, no taste, no smell, cough and constant shortness of breath, the worst part of having COVID-19 was the shame from others. Nobody should feel the shame I felt for unintentionally and uncontrollably getting horribly sick after months of being as cautious as I could be. While there were families and close friends bringing us meals and checking in, the outrageous gossip circulating around my small town made me feel terrible. 
"How dare you put me at risk." 
"You put my family in danger." 
"That is so gross, I can't see you for months."
"You should have been more careful." 
"Were you wearing a mask?" 
"You ruined our summer."
I commend the people who did nothing but support me and my family during our month consumed by COVID-19. I am grateful more than ever for my health and recovering from an illness that had a far worse impact on others, causing death in some cases. I hope my story gives you insight into how hard it was to not only try to feel better and deal with the physical challenges, but to also work through the surprisingly harsh questions and criticisms plastered on me by others.