John Carroll Counseling Center Provides Virtual Services
The John Carroll Counseling Center transitioned into virtual counseling after the university announced its departure from campus due to the coronavirus pandemic.  Staff underwent teletherapy training and has provided virtual appointments and online resources.
Clinical psychologist and director of the Counseling Center Mark Onusko said the Counseling Center would continue to provide online services in the fall semester. This was true even prior to John Carroll's announcement of strictly remote learning, because the health and safety of staff and students is of utmost importance. Additionally, research shows that teletherapy is just as effective as in-person therapy. The center also acknowledged that several hurdles and hindrances could occur, including masks and social distancing, if the center opted to offer in-person services.
"The pandemic forced us to be innovative in terms of online service more quickly than we could ever imagine," Onusko said. "No matter the circumstance, we are committed to helping all students."
There are now different ways of scheduling an appointment, including calling the front desk or using the Counseling Center's website. The front desk will conduct screening questions to determine if the student requires a standard appointment or emergency appointment. Once the student schedules an appointment, they fill out paperwork that can be submitted online. 
"This year, we want to offer same-day appointments for the first session," Onusko said. "The first session, called the triage session, is 30 minutes long and the follow-up sessions are 45 minutes long. The first session illustrates a snapshot of what is going on in a student's life, whereas the follow-up sessions determine goals for the student and how to follow up with these goals."
The Counseling Center aims to service students' goals, including academic, spiritual, emotional, mental and social needs. In order to better support  students during the pandemic, the Counseling Center has introduced new online resources, including weekly  educational workshops focused on developing  coping and relaxation skills. The Center has  also transitioned  the "Let's Talk" program from in-person sessions in the Center for Student Diversity and Inclusion office  to online sessions, offering a drop-in consultation with one of their therapists, no appointment or paperwork needed.
"This program is especially helpful for students who have never utilized the Counseling Center's services and want to try it out," Onusko said. "The program is three days a week for an hour at each time with sessions typically lasting 20 minutes."
The Counseling Center also provides referrals to off-campus resources for  both in-state and out-of-state students. They can connect out-of-state students to a mental health provider in their state and provide other necessary resources. However, there are restrictions on the services they can provide to those students because of interstate licensing issues.
This year, the center also introduced Therapy Assistance Online. This resource offers guided, education-based and interactive self-help modules along with online assessments and tools that help students build coping and relaxation skills. Sessions cover over 50 common topics and skills related to mental health, wellness and substance abuse.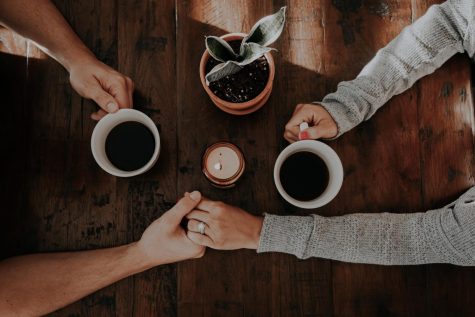 "The center is equipped with several new online resources to assist students, even from home," Onusko said. "Even though there are disadvantages to online help, there are plenty of advantages to virtual counseling services, from taking the pressure off walking to the center, to counselors being able to catch a glimpse into the daily home life of the student."
Despite these advantages, the center saw fewer students in the second half of the spring semester; however, the center expects a rebound in the fall. Within the last month, the center has already seen an increase in students.
The services of the Counseling Center are free to all students currently enrolled in credit courses at John Carroll. All information shared is confidential, except in cases where there is impending danger to the individual or someone else.
"There is no concern too big or too little," Onusko said. "Ups and downs are part of life. We can all benefit from a licensed professional and our services at some point in our lives."
The Counseling Center is open Monday through Friday from 8:30 a.m. to 5 p.m. The first session of the day is at 9 a.m. and the last session is at 4:30 p.m. EST. The Counseling Center can be reached at 216-397-4283 or [email protected].