"Tenet" brings action and complexity to all cinephiles
Since 2000, Christopher Nolan has treated audiences to unique and special movie experiences combining complex storylines with superb action, acting and special effects. Nolan has tackled almost every genre and successfully established himself in the movie industry. He is ranked as the second-best writer and director alive today according to IMDB.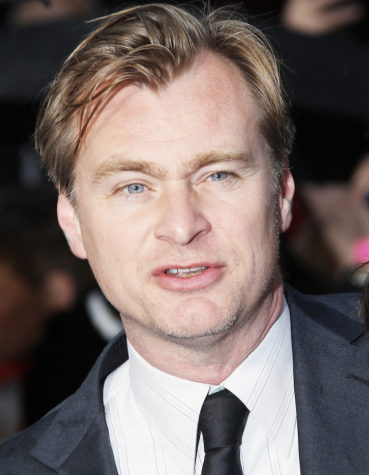 Nolan helped start the age of superhero movies with his directing role in "The Dark Knight Trilogy," left audiences perplexed with "Inception" and proved capable of making a complicated war drama in "Dunkirk." His next step in cinema resulted in "Tenet," a spy drama that utilized both breathtaking action sequences and Nolan's most convoluted and unique storyline yet. 
The director's latest film "Tenet" was released on Sept. 3 and has become one of the first major blockbusters to be released into theatres since the beginning of the COVID-19 pandemic. Many films this summer opted for a video on demand (VOD) release instead of the traditional theatre premiere. Despite the ongoing pandemic, Rotten Tomatoes reports that "Tenet" raked in $6.7 million in box office revenue this past weekend, as of Sept. 14, and the movie only hopes to continue to bring in more masked moviegoers in the coming weeks. 
Thanks to social distancing guidelines, the possibility of seeing a film on the big screen is now a reality — and a blockbuster like Tenet has the firepower to bring some normalcy back to the world. Movie fans will only be able to see "Tenet" in theatres and is not currently available to be watched through any streaming platform or through VOD.
Acting as an off-brand James Bond movie, Tenet begins with an intense and exhilarating scene inside a packed opera house in Kiev. Suddenly, masked men toting assault rifles enter before the concert can start, and the movie is set into motion. 
Shortly after, the protagonist, played by John David Washington, shows up with his secret agent team disguised as Russian police. Needing to get their asset out of the opera house, the team of agents gas the crowd and work their way through the audience to their exposed agent. 
While attempting to escape with his team, the protagonist fights with one of the real Russian police officers and is saved by a masked man with a peculiar bronze trinket on his backpack. This man seemingly pulls a bullet out of a wall, through a police officer and back into his gun, all in reverse motion. 
In the remaining two hours, the action is paced beautifully as the film reveals bits and pieces to help the viewer grasp the central drama, the most confusing part of which is time, a common theme Nolan tackles in his films. 
With a masterful score by Ludwig Goransson of "Black Panther" and wonderful cinematography by Hoyte van Hoytema, known for "Spectre", "Tenet" is a must-see for those who consider themselves movie fans. Nolan gave this movie his heart and soul, and that passion was shown through the story that he put onto the big screen. 
After seeing the movie this past Saturday night, John Carroll student Eric Varacky said, "Visually, I thought the movie was amazing. The practical effects were great and only added to Nolan's legacy. Every time I thought I understood the movie, the next scene made me even more confused than before. It's a movie that I will have to see again, and almost everyone will need to see again, in order to fully understand what is going on." 
"Tenet" is in theatres everywhere. Audiences must wear masks and socially distance from one another when attending.