5 delicious carryout restaurants in Cleveland
While some restaurants are reopening withsocial distancing guidelines in place and adhering to the  Ohio's state-wide mask mandate, not all restaurants have properly adjusted in these circumstances. Here are some small businesses in the Cleveland area that you can support by utilizing their takeout options:
Tommy's Restaurant
Located on the humbly historical and always artsy Coventry Road, Tommy's Restaurant is a classic Cleveland Heights eatery. Owner Tommy Fello first opened Tommy's as a small soda shop in 1972. Today, Tommy's famously long menu offers both health-conscious vegan options and indulgent choices. According to the website, "The menu caters to all walks of dietary life, and they eventually find their way into Tommy's." Unfortunately, the restaurant took a massive hit due to the pandemic.. Fello and his staff have been candid about the struggles, thanking the community for their support on social media. 
A recent Instagram post from the restaurant's account said, "Our Tommy's family appreciates your loyalty and friendship so much. Because of you we will weather this storm." Tommy's closed its patio—formerly Panini's Bar and Grilled— on Oct. 1 for the season, and they have not yet re-opened the dining room. To feast on the globally inspired food of the charming Tommy's Restaurant, curbside pickup is available online or by calling (216) 321-7757.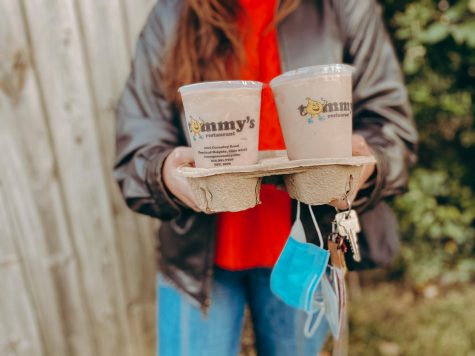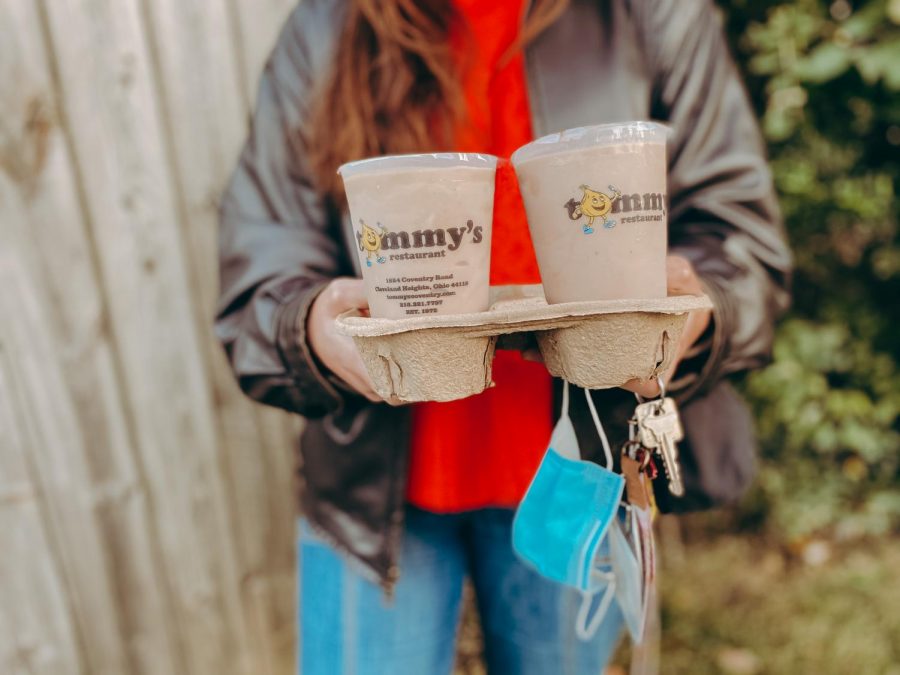 Toni's Pizza
Family-owned and operated, Toni's offers New York style pizza to Lakewood, Ohio, and beyond. The pizzeria on Detroit Avenue delivers until 3:30 a.m., seven days a week. Toni's signature pizza is piled high with prosciutto, lemon, olive oil, arugula and four cheeses. With options to carry out or get your grub delivered, Toni's is available for your late late night cravings. Call (216) 801-4477 to order. 
Angie's Soul Cafe 
With several locations across Cleveland, this black-owned business serves authentic Southern soul food prepared from scratch. Angie initially cooked up her South Carolinian recipes at the Carnegie Hotel in Cleveland before expanding all across the city. Orders can be placed online for carryout or delivery through a third party delivery service like Uber Eats or DoorDash. The phone number to order varies based on the pickup location, so check out their website. 
Mama Santa's
Nestled among the brick buildings of Little Italy's historic cultural district, Mama Santa's is a cozy, authentic Sicilian restaurant. Fresh pizza pies and homemade pasta with recipes straight from Sicily are just some of the favorites on the menu. The nearly 60-year-old restaurant does offer dine-in options at this time, but for those who are not ready to eat out in public, takeout options are readily available. Open until 9p.m. every day but Sunday, you can call (216) 231-9567 to order.
Jade Chinese Kitchen
Chinese food is a takeout staple and a part of our popular culture. Jade Chinese Kitchen on Cedar Road offers Kosher options Sunday through Friday. In response to COVID-19 back in March, the restaurant made the decision to close the dining room for the time being. Orders can be placed online or by calling (216) 938-6982. Delivery options are also available from 4 p.m.-8 p.m. for a fee of $5 during working days
Until these Cleveland restaurants can resume business as usual, ordering takeout is a great way to support these local eateries. Your community and taste buds will thank you!