Pamela Anderson's anti-"Pam & Tommy" stance
Hulu's recent mini series "Pam & Tommy" follows the beginning of actress Pamela Anderson and Mötley Crüe's Tommy Lee's short-lived marriage after the theft of their infamous sex tape. The creation of the show has sparked controversy, mainly from Anderson's disapproval of the series.
The release of Lee and Anderson's tape occurred as an act of revenge against the couple when they refused to pay for home renovations, as they claimed they were not satisfactory. Electrician Rand Gauthier and a general contractor visited their home, and were met with a gun in their faces insisting they leave. Gauthier got revenge by stealing a safe full of their valuables, which contained the tape. It was never meant to be seen by anyone, but Gauthier spread the tape with the help of others in the adult video industry. Rolling Stone went in complete detail on the story with a 2014 article.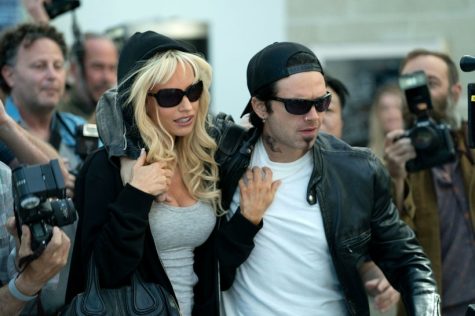 The Hulu mini series was announced in 2020, and Anderson was not in contact with the creators nor did she give permission to use her story. Entertainment Weekly reported that the series was able to be made because the production company acquired the right to the Rolling Stone article. A source close to Anderson stated, "There was no question the tape was stolen property, but the court decided it wasn't private property because her body belonged to the world." Having been known as the "Baywatch" lead with her iconic title sequence only hurt in attempts to show she was a human beyond her looks. 
The source close to Anderson also stated that "Pamela is somehow still the exception" pertaining to her relation to the #MeToo movement. For decades now, she has not been given the deserved respect for someone who had to go through a vulnerable and public experience. She has made no attempt to associate herself with the creation of the series, as she will not be watching the show and has yet to make contact with the cast or crew. 
This is not the first time a celebrity has been unhappy with the creation of a biopic of their likeness. Mark Zuckerberg was critical of "The Social Network" and its depiction of his motivation behind the creation of Facebook. He also thought that the film was too fictionalized in its approach to the story. Hunter S. Thompson, known for his "gonzo journalism," called "Where The Buffalo Roam," a 1980 film based on a drug possession trial Thompson followed closely, a "horrible pile of crap." He later praised Terry Gilliam's "Fear and Loathing in Las Vegas," another adaptation of his written work. These, and many more cases, lead to questioning of the moral ambiguity that these biopics and retellings of real stories are. 
Anderson's situation with "Pam & Tommy" is particularly sensitive because the leaking of the tape was disrespectful enough, as her body was nonconsensually shown to the entire world; why would anyone want to relive this? Respecting her views at this time is the best way to support her. The Pamela Anderson Foundation is another way of supporting her philanthropic ventures, as she supports "the protection of human, animal and environmental rights."
Claire Schuppel is a sophomore from Lakewood, Ohio. She is the Arts and Life Editor for the Carroll News. You can reach her at [email protected]