Streaks of the Week: Feb. 25-27
Each week The Carroll News sports section names five Blue Streak athletes "Streaks of the Week." Congratulations to this week's athletes on their outstanding performancess.
Women's Basketball: Senior Olivia Nagy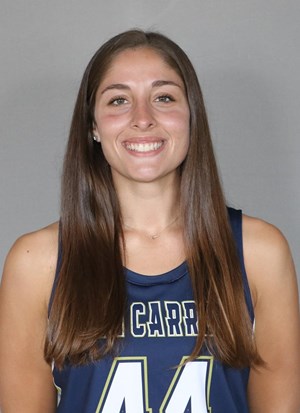 Nagy led John Carroll University to the Ohio Athletic Conference Championship game for the fourth season in a row and helped them earn an at-large berth in the NCAA Tournament.  During the OAC Tournament, the senior played in all three games and recorded two double-doubles and one triple-double against Ohio Northern in the semifinals as she tied her own school record with 11 blocks. For her efforts, Nagy was named to the All-Tournament team.
Men's Lacrosse: Junior Matt Berdysiak
After losing all-time leading scorer Skylar Blake to graduation, the Blue Streaks picked up right where they left off in the scoring column and were led by Berdysiak as he recorded a game-high six goals in the 21-4 season-opening win over Wooster.
Wrestling: Junior Patrick McGraw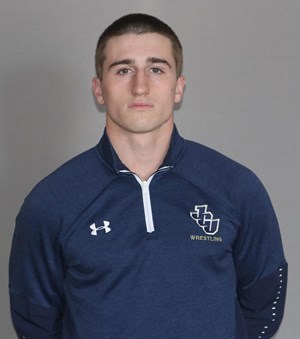 McGraw booked a trip to the national meet with a first-place finish in the 165-pound weight class at NCAA Regionals.  The junior won his opening match on a technical fall, his next two by one point each, and his championship match 4-1 over Dalton Leightner from Baldwin Wallace, who is ranked a top 10 wrestler in Division III.
Men's Track & Field: Senior Garrett Clark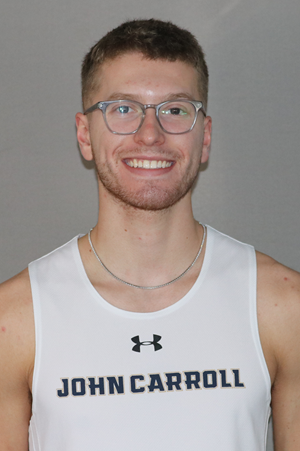 Clark garnered All-OAC honors in all three events he competed in at the OAC Indoor Championships, which included a first-place finish in the 200m with a time of 22.02. The senior came in second in both the 60m and 400m dashes as well.
Women's Track & Field: Junior Sydney Jenko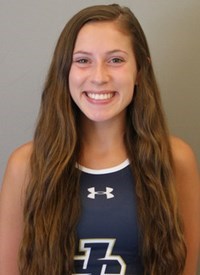 Jenko had memorable performances at the OAC Indoor Championships as she won both the 3000m and the 5000m runs.  The junior ran 10:09.01 in the 3000m and 17:30.40 in the 5000m, with teammates Erica Esper and Cameron Bujaucius running in second behind Jenko in their respective races.