Stop giving Disney Oscars
The 94th Academy Awards held this past Sunday were, to put it kindly, an absolute trainwreck. It was one disaster after another. However, the biggest outrage, in my opinion, was the Academy's decision to give the Oscar for Best Animated Feature to "Encanto."
There was plenty to hate about this year's ceremony. The numerous potshots made at certain movies showed a pure lack of respect towards the medium of film. The fact that eight technical categories weren't aired on broadcast took away recognition for crew members who have mastered their craft. There were the two Twitter poll categories that ended up hijacked by Zack Snyder fanboys. 
There was the bizarre decision to put a self-congratulatory rap verse by Megan Thee Stallion in the middle of "We Don't Talk About Bruno" (note this is not a shot at Megan. She's amazing). There were also the intermediate reminders that Amy Schumer exists. And lastly, who could forget the talk of the night, when Best Actor winner Will Smith introduced the palm of his hand to Chris Rock's face. 
Yet I still maintain that the award given to "Encanto," one of Disney's newest animated films that premiered on Disney Plus in November, trumps them all. While the film was extremely well-received by both critics and audiences, I would argue that it winning the award contributes to a larger issue, which is that Disney and its subsidiary Pixar have consistently dominated this category for the better part of two decades.
I am more than willing to acknowledge my own personal bias: I did not like "Encanto." I found it mainly to be flashy nothingness — the textbook definition of "meh." I found that its theme of generational trauma was shallow and surface-level, and was ultimately resolved too easily at the end. However, I will admit that "We Don't Talk About Bruno" is an absolute banger (and should've been nominated for Best Original Song instead of "Dos Oruguitas," the opening song no one cared about). 
But as I mentioned, its victory is symbolic of a much larger problem: Disney and Pixar unfairly dominate the category of Best Animated Feature. In the 21 years that the category has existed, the two companies have combined for 15 wins. Only six non-Disney/Pixar films have won: "Shrek" in 2001, "Spirited Away" in 2002, "Wallace and Gromit: Curse of the Were-Rabbit" in 2005, "Happy Feet" in 2006, "Rango" in 2011, and "Spider-Man: Into the Spider-Verse" in 2018.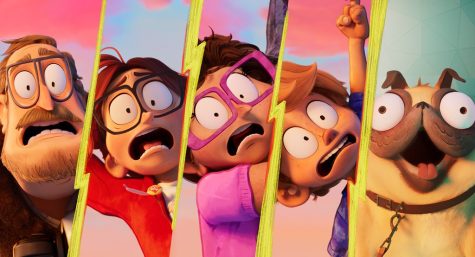 My frustration comes from the fact that there always seem to be better films more deserving of the award. Case in point: this year. "Encanto" had big rivals in the category: "The Mitchells vs. The Machines," a Sony film that experimented with a multitude of animation styles and techniques with a sharp sense of humor and themes of growing up to be who you truly are, and "Flee," an animated documentary about a gay Afghan man fleeing his country as a refugee. Both of these were universally acclaimed films that could have made history (as both have heavy LGBTQ+ themes). But no, Disney couldn't go without a win.
I am adamant that "The Mitchells vs. The Machines" should have won. The "Encanto" Oscar campaign was near-nonexistent, while the former's Twitter account spent over a month doing in-character AMA's, behind-the-scenes looks at the movie's production, and marketing up the wazoo. But none of that mattered because it didn't have the Disney stamp on it.
This isn't an isolated incident: there have been numerous years where a more deserving film lost to the yearly Disney film. In 2012, "Brave," considered to be one of Pixar's weaker endeavors, defeated "ParaNorman," a stop motion masterpiece from Laika. In 2017, "The Breadwinner," a story about an Afghan girl trying to support her family under the Taliban regime, lost to "Coco" (I admit both are amazing films). And in 2019, the exquisite "Klaus" lost to "Toy Story 4," a movie I think shouldn't exist.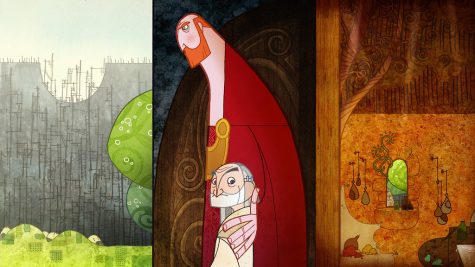 Nowhere is this more apparent than when looking at the works of Tomm Moore, an Irish filmmaker and animator. Moore is responsible for an animated trilogy of films based around Irish folklore: 2009's "The Secret of Kells," 2014's "Song of the Sea," and 2020's "Wolfwalkers." Each one of these amazingly written, beautifully animated films were nominated and lost to a Disney film, namely "Up" (which was absolutely amazing and would've beaten any other film), "Big Hero 6" and "Soul" (both of which are films that could have easily been beaten). Moore made three masterpieces based on the folklore of his native country, and he lost each time to a talking dog, a robot and a ghost. 
That is not to say that not every Disney/Pixar film that has won didn't deserve it. "Finding Nemo," "Ratatouille," "Toy Story 3" and "Zootopia" are other Disney/Pixar films that more than deserved their Oscars. There are even some that were simply so huge that there was no way they could lose, like "Frozen." However, this does not justify their domination of the category.
It also particularly irked me how blatant it was that "Encanto" was going to win and that no other nominated film had a snowflake's chance in hell. It was referenced in the opening monologue. It got an entire extra song that wasn't nominated (which, as I mentioned, they butchered). The song that did get nominated had a lavish production around it. There's also the fact that the presenters for Best Animated Picture were three different actresses of Disney princesses! Obviously, this was a game where the outcome was decided before the whistle even blew. And I think I know why this is.
Simply put, the Academy doesn't respect animation. Never has, really. Going back to 1991, when Disney's "Beauty and the Beast" was nominated for Best Picture, the disrespect was obvious, as many thought animation was still a genre dominated by children, and thus didn't deserve to be hanging with the likes of cinematic juggernauts. This was a sentiment parroted at Sunday's show, when presenters Halle Bailey, Lily James and Naomi Scott belittled the medium as being predominantly for kids (you know, during a year when a documentary about refugees was nominated). It got to a point where animator Alberto Mielgo, whose film "The Windshield Wiper" won Best Animated Short Film, said in his acceptance speech, "Animation is an art that includes every single art you can imagine. Animation for adults is a fact. It's happening. Let's call it cinema."
And it doesn't stop there. As it turns out, the contempt for animation by Academy voters is so deep that a lot don't even watch any of the films nominated. Heck, one voter in 2020 flat out admitted he didn't watch all the movies nominated for Best Animated Feature and just voted for "Soul." While I won't argue this was the case with every single one of Disney's wins, it certainly doesn't paint a pretty picture about the artistic legitimacy of their accolades. 
"
Simply put, the Academy doesn't respect animation."
Ultimately, I once again acknowledge my bias. You can easily see this as me saying, "I'm mad that my preferred movie didn't win." And you'd be right. But I'm angry for all these reasons I listed. One of my favorite Oscar wins of all time was in 2018, when "Spider-Man: Into the Spider-Verse" won the Oscar. It felt like the first time in forever that a brilliantly-made, creative film beat out the Disney heir apparent. I understand that a lot of people liked "Encanto" and thought it deserved the win, but I disagree; I felt that joy in 2018 — it felt like the medium was finally opening up for everyone.
And it sucks too, because despite this year's Oscars being a mess, there was so much to like as well. "CODA," a film predominantly featuring a deaf cast, pulled a mild upset and won Best Picture. Additionally, deaf actor Troy Kotsur won Best Supporting Actor for his role in the film. Ariana DeBose, a queer Afro-Latina, won Best Supporting Actress for her phenomenal performance in "West Side Story." And though I didn't much care for the film itself, "Dune" made history by sweeping every single technical award (you know, the ones that weren't televised). There was so much good among the bad, but Disney walking away with another win just defeated me.
All in all, I am not saying to never give Disney another Oscar again. They do make good stuff. In fact, their most recent film, "Turning Red" was a cute movie that dealt with generational trauma much better than Encanto did, and I would be fine with it winning (at this current time, at least). All I am saying is that the Academy should give animation the respect it deserves as an art form and actually make the Award for Best Animated Feature an competitive category, instead of it being Disney's annual award for showing up.
Patrick Kane is a junior from Lakewood, Ohio and the World News Editor. He can be reached at [email protected], on Twitter at @therealpatkane or on Instagram at pkdonuts5.