Streaks of the Week: Sept. 30- Oct. 2
Each week, The Carroll News sports section names five Blue Streak athletes "Streaks of the Week." Congratulations to this week's athletes on their outstanding performances.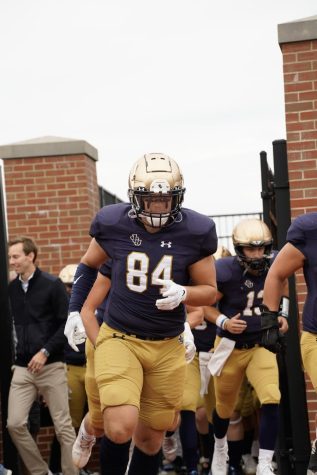 Football — Nate Trudeau '23
Trudeau registered two catches for 18 yards and his first career touchdown in a 59-0 victory over Wilmington. The senior tight end caught his touchdown from Joe Collins who was also his high school quarterback at Grand Rapids Catholic Central in Michigan.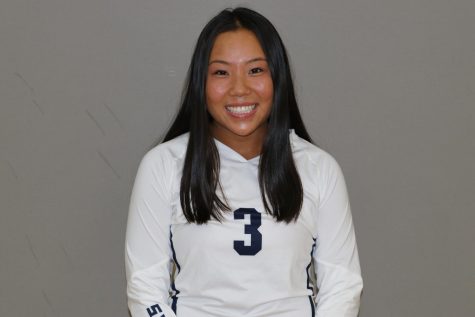 Volleyball — Cindy Woo '23
Woo celebrated her Senior Day by helping the Blue Streaks achieve a 3-0 win over Wilmington. The defensive specialist earned her first start of her career and contributed four digs for 10 straight JCU wins, their longest winning streak since 1996.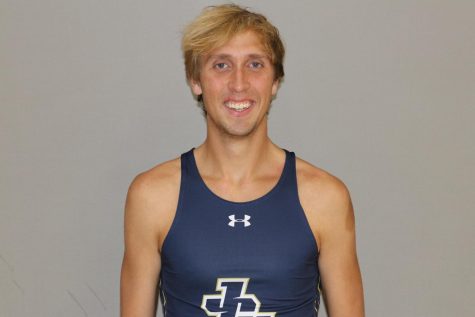 Men's Cross Country — Alex Phillip '23
Phillip has started his final season at JCU right where he left off: a seventh place finish and PR in the 8K with a time of 23:14.7 at the Paul Short Invite at Lehigh. Just two weeks earlier, Phillip finished second at the Michigan State Spartan Invitational.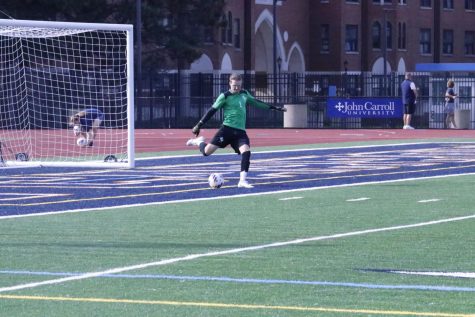 Men's Soccer — Jake Vogrin '24
Vogrin has stepped up big in the net this season, recording back-to-back shutout victories against Penn State-Behrend and Wilmington, respectively. In those matches, the junior logged a combined nine saves.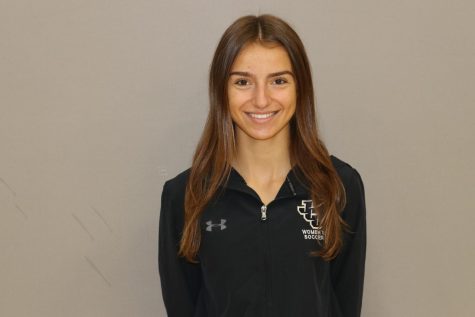 Women's Soccer — Emily Patrzyk '26
Patrzyk continues to impress in her freshman campaign as she has scored 10 goals and recorded 22 points to pace the OAC in both categories. She recorded the game-winning goal and added an assist against Penn State-Behrend and scored both goals in a victory over Wilmington. Patrzyk also tied Julie Scaffidi's freshman record for goals scored which was set in 1997 in just 11 matches.