Streaks of the Week: Feb. 17-19
Each week, The Carroll News sports section names five Blue Streak athletes "Streaks of the Week." Congratulations to this week's athletes on their outstanding performances.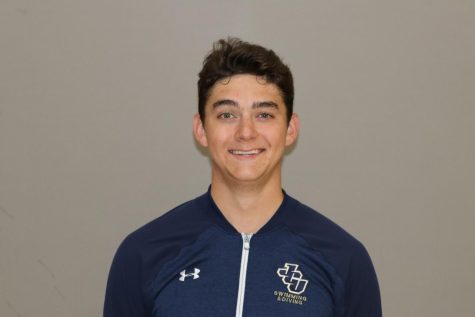 Men's Swimming & Diving — Liam McDonnell '23
McDonnell cemented his legacy as one of the greatest swimmers in John Carroll history at this year's OAC Championships with another OAC Most Outstanding Swimmer award. The senior won all of his individual and relay events, including the 50 Freestyle, 100 Freestyle, 100 Backstroke, 200 Medley Relay and the 200, 400 and 800 Freestyle Relays and earned NCAA B cuts in all seven. He also helped set an OAC record in the 200 Medley Relay (1:27.60) and set individual conference records in the 50 Freestyle (19.87) and 100 Backstroke (46.95). During his career, McDonnell was a part of 25 OAC championships in individual and relay events which is the most of any swimmer in JCU history.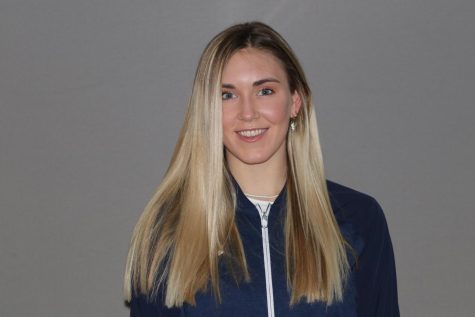 Women's Swimming & Diving — Gwyneth Hamilton '23
Hamilton ended her college career with a bang as she helped establish three school records and two OAC top marks. The senior, who was not on the scoring roster her freshman year for the OAC Championships, was on the OAC record 400 and 800 Freestyle Relay teams (3:30.57 and 7:46.20) and set the school record in the 50 Freestyle during the prelims (23.81). In addition, she received All-OAC honors in the 100 Freestyle and 100 Butterfly.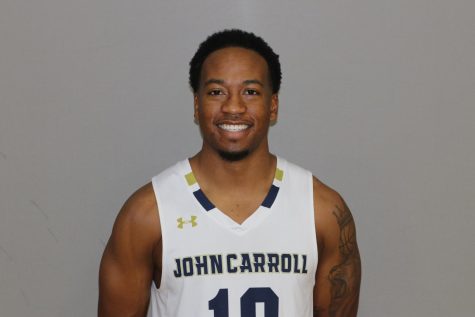 Men's Basketball — Jerry Higgins III (graduate student)
Higgins' play off the bench proved vital in his squad claiming the No. 1 seed in the OAC Tournament after a tough loss to crosstown rival Baldwin Wallace. The graduate transfer from The Citadel has scored in double figures in five of the last six games, including 12 in the regular season finale against Wilmington. The team has already won 14 more games than last year and finished 16-2 in OAC play which was their best conference record since 2008-09.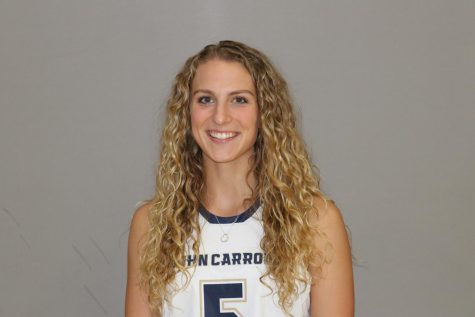 Women's Basketball — Halle Landies '24
In perhaps the team's biggest upset since 2018 when they upended No. 15 ranked Ohio Northern, Landies played a major role in defeating No. 10 Baldwin Wallace. The junior willed her way to a team-high 20 points and made three triples. The victory proved crucial as it helped JCU sneak into the OAC Tournament as a six seed.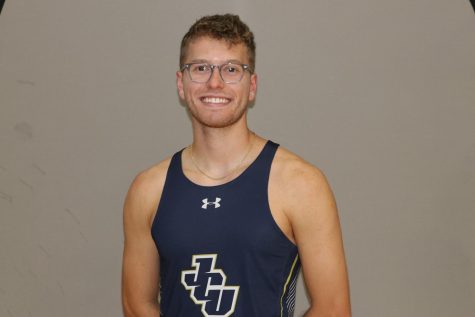 Track & Field — Garrett Clark (graduate student)
Clark shined at the University of Michigan's Silverston Invitational as he broke a school record with a time of 21.63 in the 200m and placed second only behind a Michigan runner. The mark is currently first in the OAC and 15th in Division III.