Streaks of the Week: March 24-26
Each week, The Carroll News sports section names five Blue Streak athletes "Streaks of the Week." Congratulations to this week's athletes on their outstanding performances.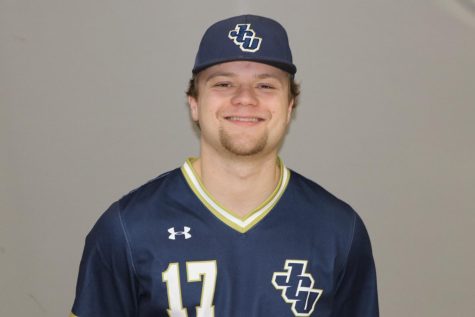 Baseball — Logan LaMere '24
LaMere played a vital role in JCU's first sweep of Otterbein in Westerville since 2012. In the first game, the junior had a career high four hits and tallied two RBIs. He also caught his 21st runner stealing of his career behind the plate, vaulting him into the top five all-time in JCU history.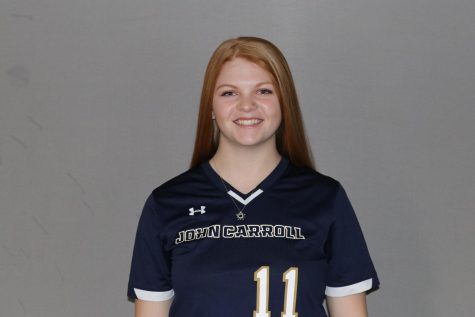 Softball — Alyssia Carmichael '24
Carmichael had a career series in the sweep over Kenyon. The junior went a combined 6-for-7 with an RBI and two runs scored. She also stole her first two bags of the season and leads the 10-4 Blue Streaks in hits with 15.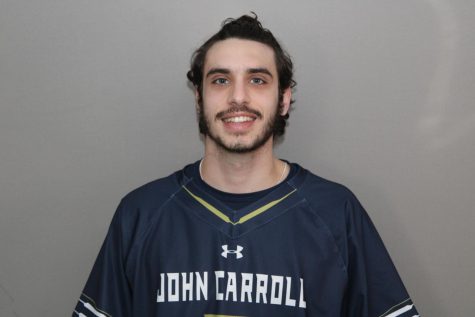 Men's Lacrosse — Vinny Fiorella '23
Fiorella, who has only played in 22 games during his four year career, recorded his second career hat trick with three goals against Wilmington. The senior has now scored eight of his 20 career goals against the Quakers.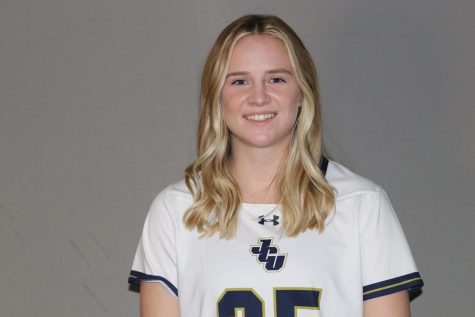 Women's Lacrosse — Kendall Gessner '23
When the Blue Streaks needed a spark offensively against Grove City, Gessner answered the call. The senior had career-highs in goals with six and points with eight to help guide JCU to only their second double digit score game.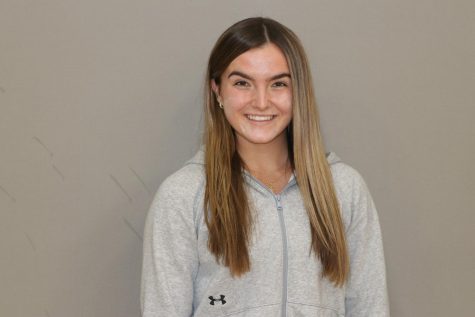 Women's Tennis — Mia Zivkovic '24
Zivkovic helped JCU to a 2-0 start to OAC play, most recently with a 9-0 win over Muskingum. The junior did not lose a set in the afternoon, winning 6-0, 6-0 at No. 1 singles and pairing up with Felicity Kolb at N. 1 doubles to win 8-0.