As someone who has been vegetarian for approximately a year and a half, I have found some difficulties when it comes to navigating the world of herbivore cuisine in the Schott Dining Hall and the Inn Between. In the early months, I found myself constantly texting Communications professor Brent Brossmann "do you consider eggs to be meat?" 
These troubles only doubled when the aforementioned dining options closed over the summer and I was forced to scavenge for dishes in the wild of University Heights. Swensons has some offerings that eventually grew stale via continuous consumption. Additionally, the DoorDash prices from artisan bakeries crippled my bank account to the point that I questioned if a Big Mac would solve my problems. 
However, while the feat did seem daunting, there were a few easy recipes I found that kept me on this diet; they are quick and simple to make in a dorm room as small as the Dolan third floor. And no, this does not require one of those fancy crock pots currently going viral on Tik Tok. For my fellow vegetarians, I hope to provide a bit of guidance on how to stay fueled while also committed to your chosen lifestyle. For the carnivores reading this, I hope you still give these recipes a try for the sake of adventure and flavor. 
Microwave Veggie Quesadilla: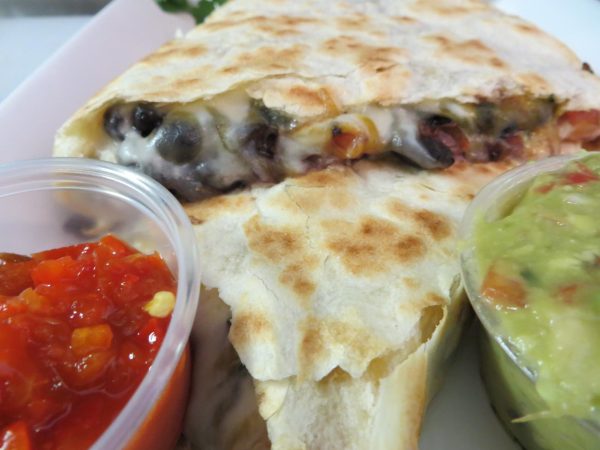 Ingredients: Tortillas, shredded cheese, diced bell peppers, diced tomatoes, canned black beans, salsa.
Instructions:
Place a tortilla on a microwave-safe plate.

Sprinkle shredded cheese evenly over the tortilla.

Add diced bell peppers, diced tomatoes, and canned black beans on top.

Place another tortilla on top to create a quesadilla sandwich.

Microwave for 1-2 minutes or until the cheese is melted. Serve with salsa.
Pasta Primavera:
Ingredients: Pasta, frozen mixed vegetables, olive oil, garlic powder, grated Parmesan cheese.
Instructions:
Cook pasta according to package instructions in a microwave-safe container.

In a separate microwave-safe bowl, heat frozen mixed vegetables with a bit of water for 3-4 minutes until tender.

Drain the pasta and mix it with the cooked vegetables.

Drizzle with olive oil, sprinkle with garlic powder and grated Parmesan cheese. Stir well and enjoy.
Microwave Baked Potato with Veggie Toppings:
Ingredients: Potatoes, butter or margarine, salt, pepper, sour cream, chopped scallions, shredded cheese.
Instructions:
Pierce a potato with a fork several times and microwave for 5-7 minutes, turning halfway through, until it's tender.

Slice the potato open and add butter, salt, and pepper to taste.

Top with sour cream, chopped scallions, and shredded cheese.
Easy Peanut Butter Banana Wrap:
Ingredients: Tortilla, peanut butter, banana slices, honey (optional).
Instructions:
Spread a layer of peanut butter evenly on a tortilla.

Place banana slices on top of the peanut butter.

Drizzle with honey if desired.

Roll up the tortilla, and it's ready to eat.
Microwave Oatmeal with Fruit: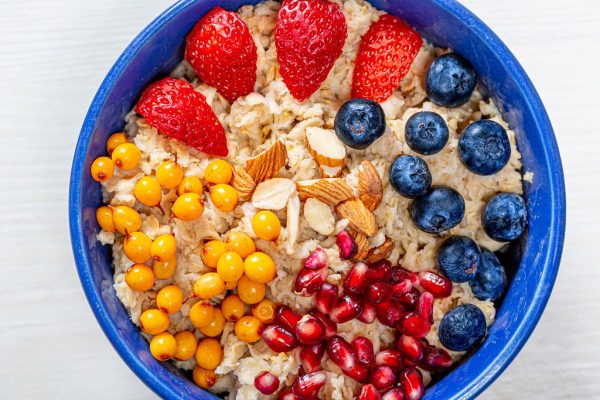 Ingredients: Instant oats, milk or water, sliced bananas, berries, honey or maple syrup (optional).
Instructions:
In a microwave-safe bowl, combine instant oats and milk or water according to package instructions.

Microwave for 1-2 minutes until the oats are cooked.

Top with sliced bananas, berries, and a drizzle of honey or maple syrup for sweetness.
While this is not a full list of the various dishes I tried, I am always looking for more recipes to nourish my specific palette. Send any worthwhile vegetarian recipes to The Carroll News at [email protected]!