Disney World is seen as a fantastical wonderland that inspires creativity, wonder and a family experience everyone should have. It is the place that the NFL's best visit after winning the largest game of their career and where children with access to cable TV beg for tickets to every holiday season. It is an immersive experience where anyone can become a pirate, a princess, a hero or whatever else they choose to be. 
However, this flight of fancy often comes at great financial cost to most families and individuals who attend, save for employees of the parks. And no one knows financial hardships quite like college students. 
A common stereotype is  that college students are among the lowest income groups in the country, as only some hold jobs on top of paying tuition and room and board expenses to attend school. The average person usually grosses about $37,338 in student loan debt and, while taking classes, their bank account usually sits at around $3,900. If you account for the lofty prices of necessities like gas, rent (which is around $1,322 a month alone around John Carroll according to Rent Cafe) and even just the occasional outing with friends, this leaves little room for free spending. Needles to say, this circumstance does not lend itself to the high prices of a Disney World trip.
So, how much does it cost to visit the so-called "most magical place on Earth?" Here is a sample breakdown for a day trip:
One day park hopper ticket: $235

Lightning Lanes to ride Guardians of the Galaxy and TRON: $35

Rideshares to and from the park: $40
That $310 does not include drinks, flights, lodging, merchandise or other extras like PhotoPass. 
If you decide to stay on property in order to elevate your experience, expect to pay between $168 and $323 (depending on the time of year you decide to visit) for just one night at a bargain hotel like one of the All-Star resorts. If you want to live in the lap of luxury in between your sprints to Magic Kingdom and Epcot, room bookings at Disney's Polynesian Villas and Bungalows scrape a whopping $6,146 per night. 
Food is also an expensive buy as meals are usually $26, even at a quick service location. For sit- down restaurants, that price can double. Again, if you want to ball out, you can always sit at a premier table at Victoria and Albert's restaurant for a towering $425 per person. 
Taking into account how much the bare essentials cost, and the fact that there are four parks and two waterparks to visit in total, the budget for a Disney World trip may not even allow for a cute sweatshirt or lightsaber to showcase your visit to all of your friends back in Cleveland.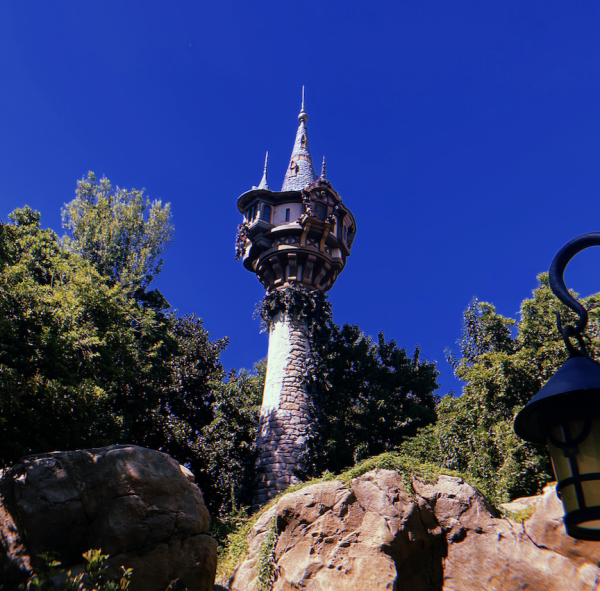 However, as with all things, money comes back, experiences and opportunities don't. From indulging in various cuisines and beverages from international pavilions in Epcot to waving at Tinkerbell as she flies down from the castle amidst fireworks at Magic Kingdom, memories from these parks are priceless. 
If you have a special adoration for characters like Stitch or Cinderella, an  experience like this may be the highlight of your collegiate career (especially if you share it with some of your classmates). While thrill rides may not be Disney World's prowess, unlike the roller coaster haven Universal Studios that is just down the road, the story behind the parks is what draws in people from all around the world, students and non students alike. 
To make a judgment call about whether or not the heavy price tag of a voyage to the land of the mouse is entirely up to each individual. How much do you value the Disney brand and experience? If you answer very highly, then it's worth it to save and take a trip. After all, you are completely surrounded by your favorite characters and media for hours, escaping whatever assignments or pressures linger back on campus. If you do not feel this connection, then it is probably smart to let this one take a back seat for a  bit, just like a single rider on Space Mountain.