Streaks of the Week (10/17)
Each week The Carroll News sports section names five Blue Streak athletes "Streaks of the Week". Congratulations to this week's athletes on their outstanding performances.
Football: Freshman, Matt Buser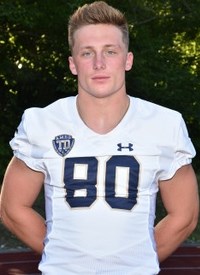 The freshman running back was a part of a record-setting 90-0 victory over Capital University last Saturday, Oct. 12, as he rushed for 58 yards and the first two touchdowns of his career.
Football: Sophomore, Howard Frazier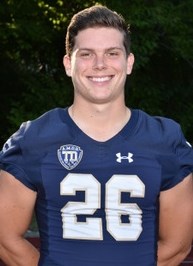 Another running back who had a tremendous day for the Blue Streaks, the sophomore ran for 104 yards and a touchdown that went for 84 yards, the longest offensive play for JCU this season.
Football: Sophomore, Jake Bunofsky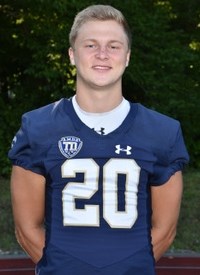 Bunofsky helped limit Capital to 141 yards of total offense and did his part by intercepting a pass and taking it 43 yards to the end zone in the 90-0 victory against Capital.
Women's Soccer: Sophomore: Danielle DelGiudice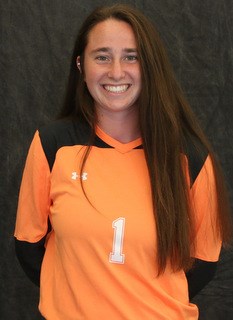 The sophomore goalie has had a tremendous two-game stretch for the Blue Streaks, shutting out Mount Union and Capital and making a combined 15 saves. The win against Capital marked the first time JCU has won in Bexley since 1998.
Volleyball: Sophomore, Brooke Hjerpe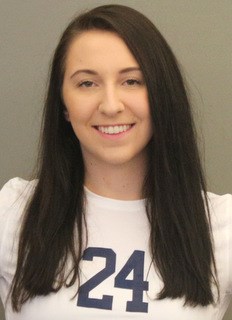 A large part of the Blue Streaks' 17-6 start to the season has been through Hjerpe.  The outside hitter led the team in kills with nine against Capital and added six against Pitt-Bradford last Saturday.